Chemicals and Fertility
Chemicals Found in Furniture May Be to Blame For Fertility Issues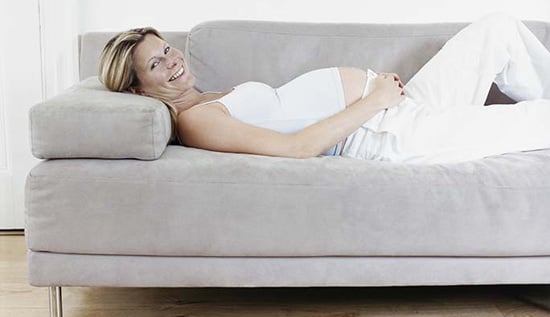 Now there's another reason to stop being a couch potato. According at a study just published in the Environmental Health Perspectives journal flame-retardant chemicals used in many household products may be to blame for women's fertility issues.
Polybrominated diphenyl ethers, better known as PBDEs, are used in polyurethane foams and textiles, like sofas and rug pads, to slow the spread of fire. For years researchers have questioned the health risks of PBDEs, but this latest study has found a direct correlation between high concentrations of the chemicals in blood and delays in pregnancy. Though the EPA was already working with companies to remove the chemicals from their manufacturing processes, many of the products containing the compound are furniture items that last for decades, meaning that generations of women will be exposed to the chemicals in the coming years.
Would you chuck your current furniture if you thought it contained PBDEs?