Child With Autism Turns Astrophysicist
15-Year-Old With Autism Thrives as Astrophysicist, Thanks to Mom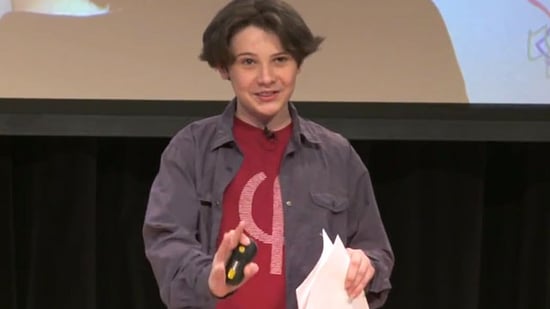 A 15-year-old boy who doctors all but gave up hope for is now thriving and pursuing a Ph.D. in physics, thanks to his mom's perseverance, Good Morning America reports.
According to Indiana mom Kristine Barnett, her son Jacob was diagnosed with moderate to severe autism when he was 2 and lost his ability to speak. He began seeing a developmental therapist, occupational therapist, and speech therapist. But she believed all those hours spent with specialists were taking time away from what he should be doing — being a kid.
"We were forgetting his childhood. His spirit was being crushed by the opinion that everything was wrong," she said. 
Resolved to give her son back his childhood, one night she took him outside, put Louis Armstrong on, and laid on the hood of her car to look at the stars. Stargazing refreshed the light in his eyes, he started taking trips to the planetarium, and he regained his speech. Kristine now realizes that whenever Jacob seemed "lost," he simply was bored. For instance, grade schools wouldn't indulge him by teaching him algebra in first grade, so the family now feels fortunate that Indiana University-Purdue University Indianapolis (IUPUI) has accepted him at an earlier-than-usual age so he can pursue advanced studies at an "accelerated pace."