Child Finds Glass in Subway Sandwich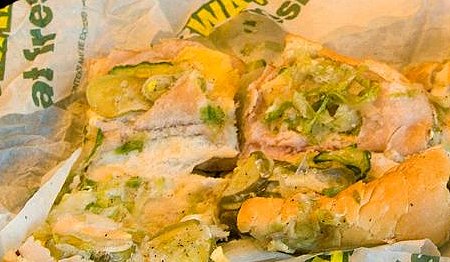 We often hear about little kids eating things they shouldn't, but this mom's story is particularly frightening. As the NY Daily News reports, her 3-year-old discovered glass in her Subway sandwich last week.
Ontario mom Laura Clark was horrified to find several pieces of glass in her daughter Ashley's turkey sub, as well as cuts on the roof of Ashley's mouth. The tot had also swallowed glass, which she later passed.
Clark is unsatisfied with Subway's response. "There's nothing being done," she said. "They've given us nothing but the runaround and pretty much downplayed everything that's happened."