Children's Birthday Parties
BabySugar Diaries: Party Animal No More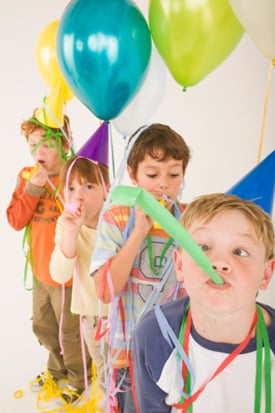 I love a party. I spend an inordinate amount of time planning my lil one's birthday parties – ensuring our chosen theme is seen throughout, and even doing test runs to make sure that the cakes turn out exactly as I envision. In fact, I love tot soirees so much that I find myself wrangling the invitations out of my guy's hands when they arrive and have been known to hip check my husband out of the way so I can be the parent chaperon.
After a weekend of jetting from one end of town to another so my son (and I) can celebrate with his friends from his various activities, I realized we are in party overload. And while some people may consider having a calendar filled with parties as a compliment, I've decided that we're just tired. So without telling my son, I have set a limit of one party a weekend (with exceptions for family members and very close friends) going forward. When invitations come, I will open them and make the decision for us. While I'll miss my double helpings of sugary sweet confections on both Saturday and Sunday, my family (and my waistline) will be better off spending some downtime as a family.
Do you ever decline your child's events without telling them?