Children's Clothing Online Sample Sales
Children's Sample Sale Sites Feed Moms' Shopping Needs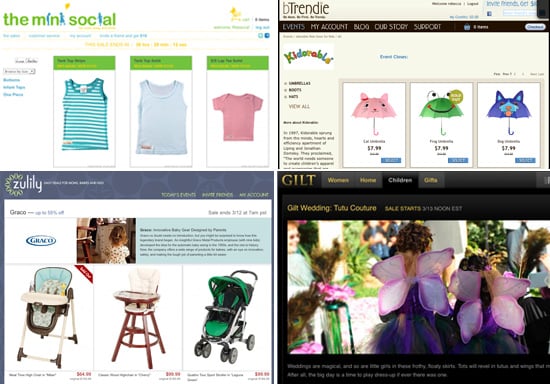 Mamas who love spending dough on their lil ones know how quickly a barrette here and shoes there can add up. While some save cash by shopping at discount or consignment shops, others can't give up their love of designer duds for their tots. Over the past year several online sample sale sites have set up shop offering significant price reductions on clothing and gear for expectant moms and tots.
The Mini Social, bTrendie and Zulily all send daily emails to members, informing them of the one or two sales they are hosting that day. Sale products tend to focus on boutique brands – such as celeb baby favorite Splendid Littles, eco-friendly toy company Plan Toys and baby gear giant Graco to name a few – and prices can be as much as 50 percent off of retail stores. But interested buyers have to act fast and be willing to compromise. The sites tend to only have a limited supply of the goods that can sell out in a matter of minutes, and the available colors and patterns may not be the most current.
Do you shop the children's sample sale sites?