Chiropractic Services for Newborns
Stressed Out Newborns Receive Spinal Realignments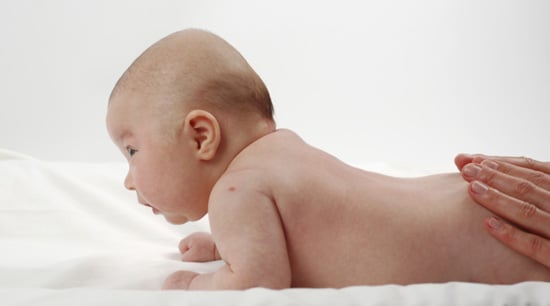 You've made your first post-delivery pediatrician appointment, your lactation consultant appointment and your six-week postpartum checkup appointment, but have you scheduled your lil one's post-delivery chiropractor appointment? In what must be the first of its kind, a New York City chiropractic office is offering realignments for babies just hours after exiting the womb.
Citing the stress the birthing process places on the spine, spinal cord, and cranium, a NYC doctor offers "loving, tender adjustment" to help release any tension that the wee one holds onto after delivery. While lying on her mama's lap, a doctor will apply a bit of pressure to the spine, helping the baby to relax and sleep more comfortably.
Do you think the stress of birth requires a newborn chiropractor visit?