You can never go wrong with pancakes! Kids love them, and they're quick and easy to make — so why not prepare a very special holiday-themed pancake breakfast for Christmas morning? From Santa, snowmen, and reindeer to peppermint-flavored pancakes, we've rounded up nine festive Christmas pancakes kids will love. They're all so fun and creative, mama might love these sweet morning treats even more than the kiddos — if that's possible!
Snowman Pancakes
Kiddos will love the idea of snowman-shaped pancakes on Christmas Day. Use blueberries for the eyes, nose and buttons — and bacon as a scarf! If you have marshmallows handy, place them under the pancake to simulate snow.
Merry Christmas! Tree and Snowman Pancakes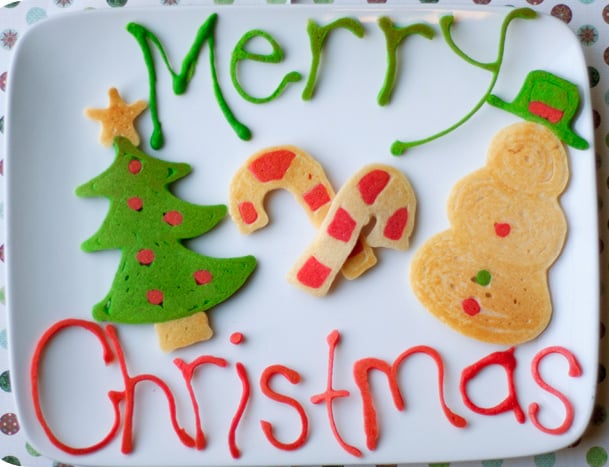 Festive and yummy! Christmas trees, candy canes, and snowmen pancakes for breakfast will ensure a very merry Christmas morning. Mama can also write out words with pancake batter to make a "Merry Christmas" sign out of pancakes!
Christmas Pancakes and Waffles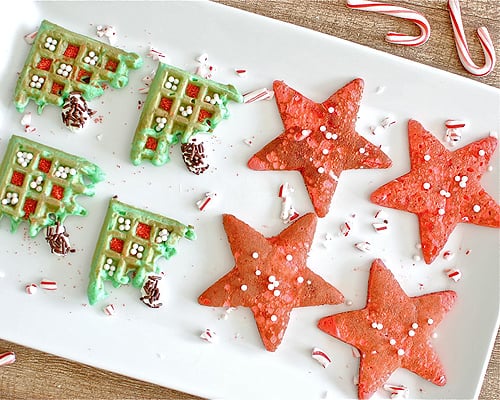 Pancake stars and waffle Christmas trees will dazzle the entire family. So creative — and delicious!
Christmas Pancakes With Candy Cane Chocolate Syrup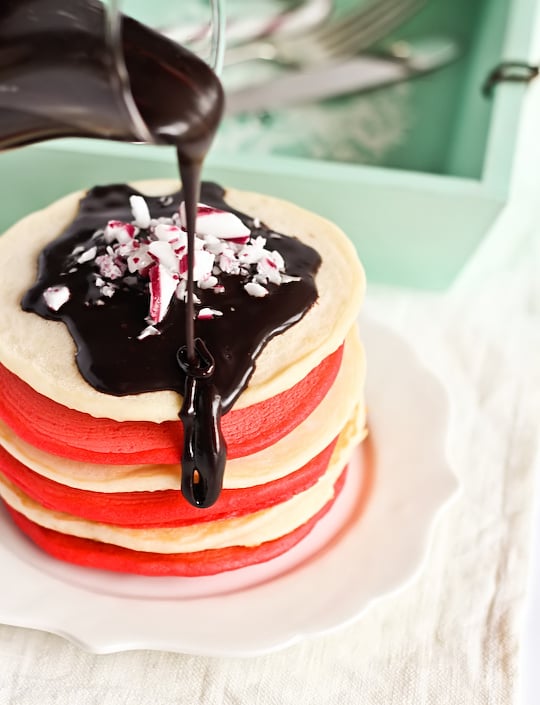 These spectacular red and white Christmas pancakes drizzled with chocolate syrup are not only beautiful — they're delicious too! Stir in some crushed candy canes into the chocolate syrup for a taste of peppermint.
Candy Cane Pancakes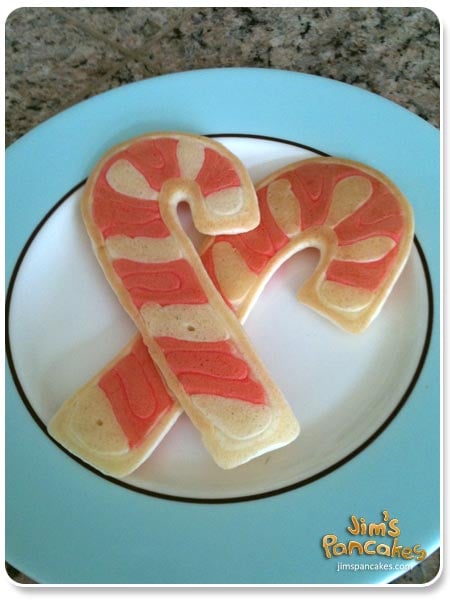 Peppermint sweetness! Prepare some candy cane pancakes for your little one of Christmas morning — with some peppermint oil blended into the batter. Yum!
Reindeer Pancakes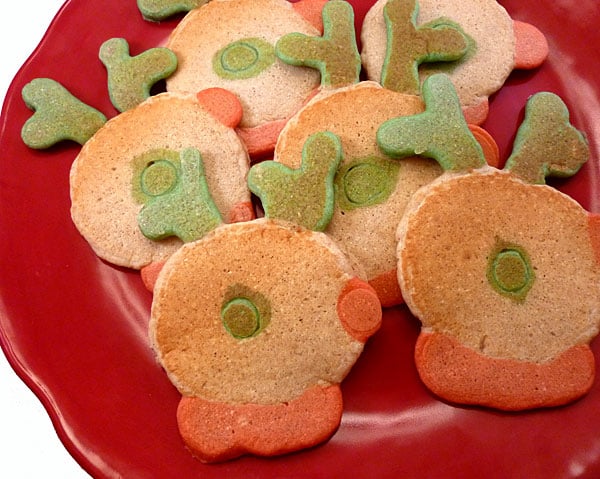 Some food coloring and a little artistic flare can result in some super-cute reindeer pancakes for all to enjoy on Christmas morning.
Towering Christmas Tree Pancakes
This stack of green pancakes is sure to bring out the smiles on Christmas morning!
Holiday Pancakes Pan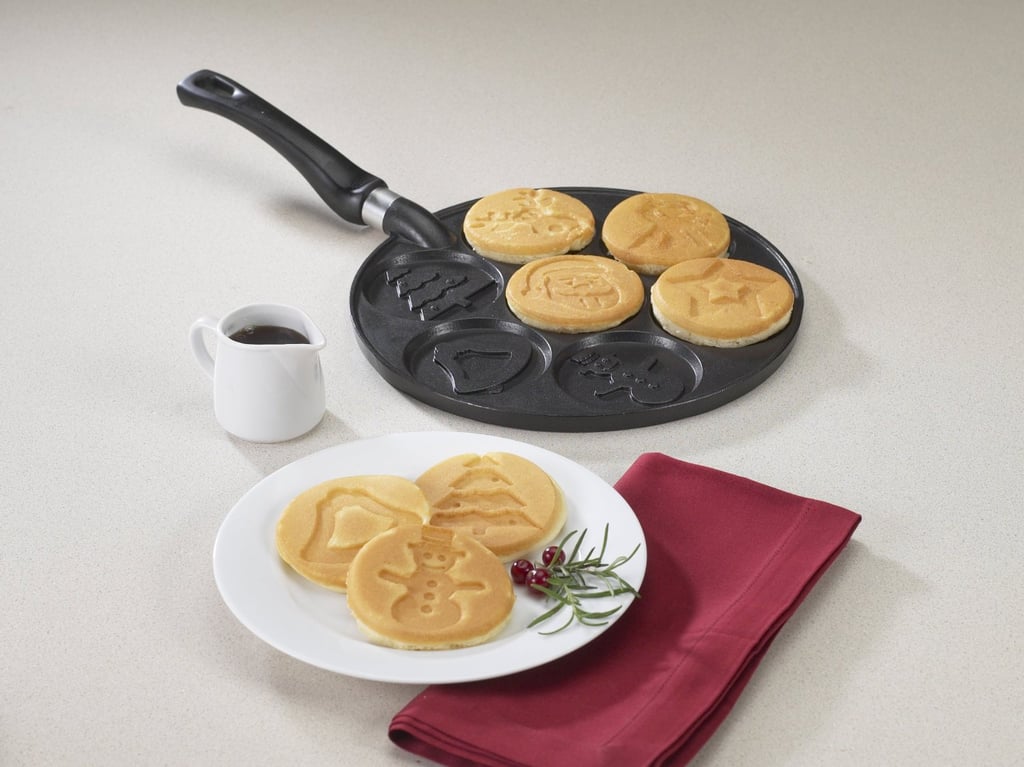 For the "undomestic" mama, check out the NordicWare Holiday Pancake Pan [1] ($41) for picture-perfect pancakes for the kiddos on Christmas morning.
Gingerbread Pacakes
A gingerbread man cookie cutter is all you need to create these adorable gingerbread pancakes [2] on Christmas morning.
Christmas Tree Pancake Stack
Can we talk about how beautiful (and sweet!) this stack of pancakes is? Yum!
Christmas Tree Pancakes
If you don't want to go vertical, this flat Christmas tree pancake is the way to go!
Rudolph the Red Nose Pancake
Who needs a nose that glows when you can have a raspberry in its place?
Santa Pancakes
These DIY [3] Santa pancakes are sure to distract them from the gifts — at least for a few minutes!