Classic Baby Names That Have Become Uncommon
How Baby Names Have Changed in the Last 70 Years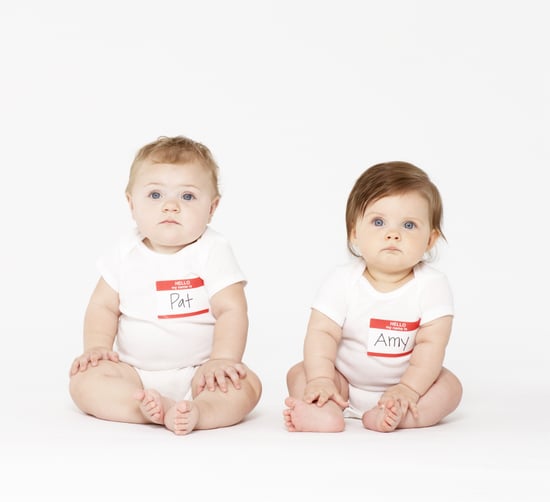 When the United States census data from 1940 became available online (amid all the resulting chatter about comparing that decade to the present one), we started wondering how the passage of 70 years has influenced something that fascinates us as parents. Yep, we're talking about baby names!
Just for fun, we took a look at the most popular baby names for girls and boys in 1940, according to the U.S. Social Security Administration (SSA) and then checked how popular they are today. The comparison revealed some interesting insights into how our baby name preferences have changed over the years.
Click through to keep keep reading.
Top 10 Baby Boy Names in 1940
James
Robert
John
William
Richard
Charles
David
Thomas
Donald
Ronald
With the exception of Donald, Ronald, and perhaps Richard, these names should actually seem pretty familiar and current to most of us. There's good reason for that; according to the SSA, the remaining seven names all ranked among the 65 most popular baby names in the United States in 2010 (among thousands and thousands of names). And William is virtually just as popular — it now ranks #5, just one place behind its 1940 rank. Apparently, classic or traditional boys' names have never lost their charm for many parents.

Top 10 Baby Girl Names in 1940
The girl's baby name data from 1940 tells a different story, however. Here's the list of 10 most popular girls' names from 1940.
Mary
Barbara
Patricia
Judith
Betty
Carol
Nancy
Linda
Shirley
Sandra
Other than Mary, which was ranked #109 in 2010, none of these names even made it into the top 500 girls names in 2010. Several (Betty, Carol, and Shirley) even failed to reach the top 1000. We parents have essentially completely replaced popular names of the past with new ones. The upside? If you're looking for a pretty and edgy girl's name, the best place to look now may be to your grandmother's girlfriends!