Claudia Schiffer Has Baby Girl!
Claudia Schiffer Gives Birth to a Baby Girl!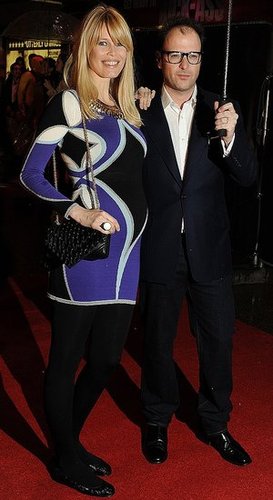 Supermodel Claudia Schiffer gave birth to a baby girl on Friday! She and her husband, Matthew Vaughn are currently keeping secret about the newborn's name. We're curious if it will be another "c" name to complement the ones they chose for their son Casper, nearly 7, and daughter, Clementine, 5. The new mama and baby are said to be doing well. Like Scout Willis, this baby will find a bit of fame for being in Claudia's belly when she struck a Demi Moore Pose for German Vogue! Congratulations to the new party of five.