Commuting While Pregnant
Would You Wear a "Baby on Board" Button?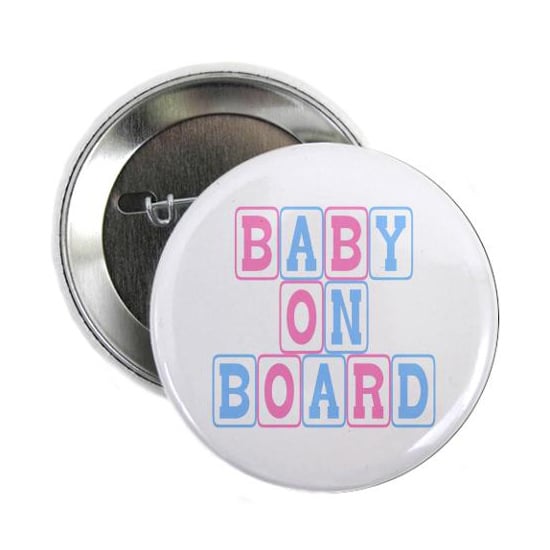 If you rely on public transportation to get to and from work, pregnancy adds a whole new dimension to your commute. While struggling to get a seat (or surrendering and standing) is never a pleasant experience, when you're carrying an extra little person, entering combat with your fellow passengers is the last thing you want to do.
We recently spotted a woman on an NYC subway wearing one of these "Baby on Board" buttons. On the plus side, it confirmed her expectant state and cleared up any awkward "Is she or isn't she?" musings from fellow commuters; she was immediately offered multiple seats. On the other hand, it looked a little silly.
In London, "Baby on Board" badges are distributed by Transport For London (TFL) for the express purpose of ensuring that pregnant women are offered a seat when they're traveling on the Underground or the bus. While no such practice is in place in the US, we want to know . . . would you take matters into your own hands and buy a "Baby on Board" button for yourself?