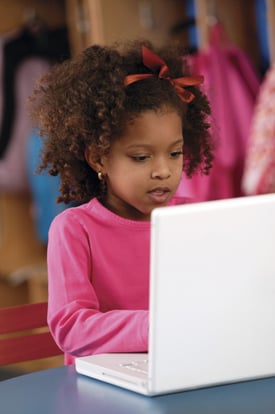 Does your tot boot up in school? Over Winter break, we were visiting with friends when their pre-K tot turned to mine to ask what his favorite computer game is in school. My lil one turned to me dumbfounded as he thought computers were only for grown-ups.
While my kid is a whiz with Leapster and has figured out my iPhone, our preschool has a no computers in the classroom policy. Some schools turn to the technology to encourage kids to learn their letters and numbers, but our school's philosophy holds that children have a lifetime of computers and technology ahead of them – at home and at school – so there is no need to introduce it to them at this young, formative age. Our friends argued that by not using the devices now, he may be behind when he enters kindergarten.
How do you feel about computers in the preschool classroom?