Conception Using Donor Eggs
Talking to Tots About Egg Donors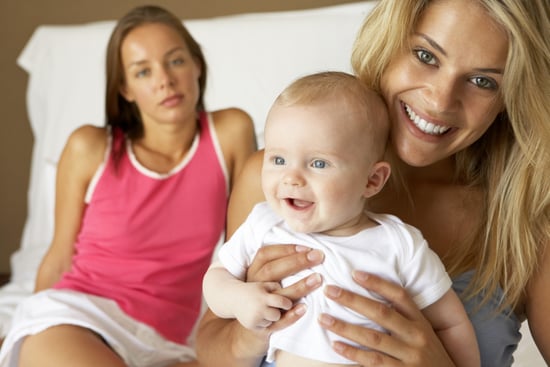 What's an egg between friends? Conception is no simple matter of wham, bam, thank you ma'am. With the numerous ways to conceive a child these days (in vitro fertilization (IVF), artificial insemination, and fertility drugs to name a few), there are new issues accompanying these medical and scientific advances. Just as the story of the sperm donor with 150 biological offspring prompted discussion of how to talk to kids who were conceived with donor sperm, a new study published in Reproductive BioMedicine Online, takes on the sometimes tricky topic of talking to kids about their egg donor — especially when that person is someone they may know very well.
The study followed women who received eggs from friends or relatives, nothing anonymous about the process, and no money was exchanged in these so-called altruistic arrangements. At first, everyone is fixated on getting pregnant, but issues tend to arise later, when the child is older and there isn't clear consensus on what to tell the child. Typically, the donor wants to tell the child about the arrangement at some point, but often the recipient does not, making for some very awkward soccer games and birthday parties.
Would you ever take part in an arrangement like this? Or do you think it's just too complicated?