Conjoined Twins Separated in Televised 18-Hour Surgery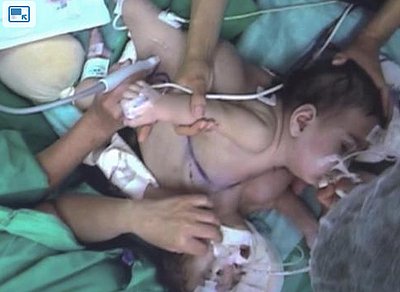 For 18 hours beginning yesterday, Chileans were captivated by the fates of 10-month-old conjoined twins Maria Paz and Maria Jose. Millions watched as the twin girls were successfully separated in a televised, marathon surgery.
The twins were born sharing many of the same internal organs, including one urinary system, which made the surgery extremely challenging. But the outlook so far is positive: Doctors say the little girls are in "good condition."