Conjoined Twins Sucessfuly Separated After Marathon Surgery (PHOTO)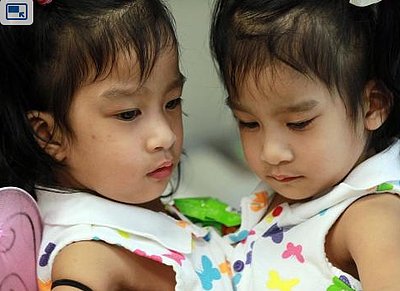 Angelica and Angelina Sabuco, two-year-old twins who were born conjoined at the chest and abdomen, were separated from each other yesterday at Stanford's Lucile Packard Children's Hospital. The complex and rare surgery, which took over nine hours and a team of more than 40 people, drew national attention as the twins' family waited anxiously.
Ginady Sabuco, the twin's mother, told press after the surgery, "This is a dream come true. Words cannot express how the family feels."
Read the whole story (USA Today).
Related story: UK Surgeons Separate Rare Conjoined Twin Girls (PHOTO)