Cooking Light Breakfast Recipes For Kids
Brain-Boosting Breakfast: Healthy School-Morning Recipes From Cooking Light
Our mouthwatering Brain-Boosting Breakfast series continues with celebrity chefs and restaurateurs creating healthy, brain-boosting breakfast ideas to help keep kids going throughout the day. Today's recipes come from Cooking Light's new Cooking Light: The Ultimate Kid-Approved Cookbook.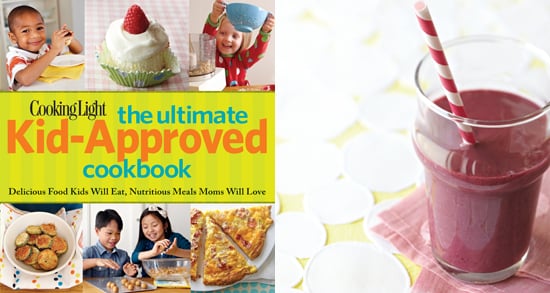 It's easy to lay on the sugar and fat in the morning. A quick trip to the grocery store turns up muffins, frozen pancakes, and waffles that are laden in unhealthy ingredients that not only pack on the pounds, but fail to help kids boost their brain power throughout their morning classes.
For years, Cooking Light has educated home cooks on the best way to make healthy meals, and now they've turned their attention to kids. In their new Cooking Light: The Ultimate Kid-Approved Cookbook ($19.95), the chefs offer up more than 100 recipes that moms and tots can cook together, including several breakfast options that help fill lil tummies and stimulate the brain. They're sharing oatmeal, egg, and smoothie recipes that tots will love eating before heading off to school.
Keep reading for Cooking Light's brain-boosting breakfast recipes for school mornings!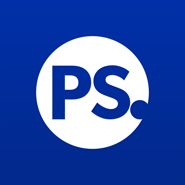 Overnight Honey-Almond Oatmeal
Ingredients
1 1/4 cups water
1/3 cup steel-cut oats
2 tbs uncooked pearl barley
1/8 tsp salt
1 tbs honey
1/4 tsp ground cinnamon
1/8 tsp ground nutmeg
1 tbs sliced almonds, toasted
1 tbs turbinado sugar (optional)
1 tbs honey (optional)
Directions
Combine first three ingredients in a one-quart microwave-safe bowl. Cover and refrigerate four hours or overnight.
Uncover bowl and stir in salt. Microwave, uncovered, at high six minutes or until most of liquid is absorbed, stirring well after three minutes. Stir in honey, cinnamon, and nutmeg. Spoon evenly into two bowls. Top with almonds. If desired, sprinkle evenly with turbinado sugar or drizzle with honey.

Information
Category

Other, Breakfast/Brunch
Blackberry-Mango Breakfast Shake
Ingredients
1 cup orange juice
1 cup refrigerated bottled mango slices
3/4 cup light firm silken tofu
3 tbs honey
1 1/2 cups frozen blackberries
Directions
Place all ingredients in a blender in the order given; process until smooth.
Information
Category

Breakfast/Brunch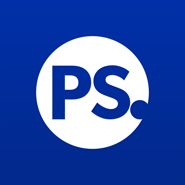 Ingredients
1/4 tsp chopped fresh oregano
1/8 tsp salt
1/8 tsp black pepper
3 eggs, lightly beaten
3 egg whites, lightly beaten
4 (7 1/2-inch) 96-percent fat-free whole-wheat flour tortillas
Cooking spray
1/4 cup finely chopped onion
1 cup preshredded reduced-fat four-cheese Mexican-blend cheese
1 cup fresh salsa
Directions
Combine first five ingredients in a bowl, stirring with a whisk. Heat tortillas according to package directions; keep warm.
Heat a large nonstick skillet over medium heat. Coat pan with cooking spray. Add egg mixture and onion to pan. Cook, without stirring, two minutes or until mixture sets on bottom. Draw a spatula across the bottom of the pan to form curds. (Do not stir constantly.) Cook two minutes or until egg mixture is thickened, but still moist. Remove from heat.
Divide egg mixture evenly among warm tortillas. Top with 1/4 cup cheese and 1/4 cup salsa. Fold opposite sides of tortillas over filling; roll up. Serve immediately.
Information
Category

Eggs, Breakfast/Brunch