The Cost of Having a Baby
Could Your New Baby Come With a Million Dollar Price Tag?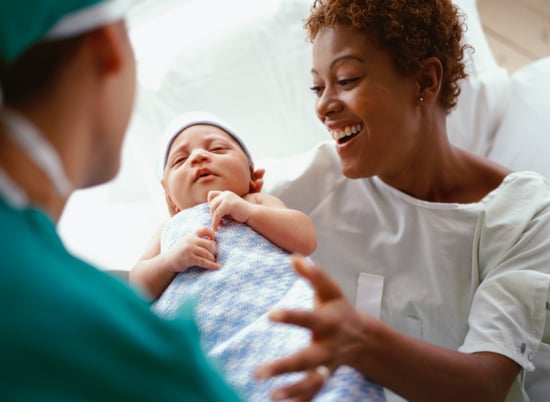 When Australian tourist Rachel Evans unexpectedly went into labor at Vancouver International Airport last Summer, some three months before her due date, the baby's health and well-being were the immediate concern for the new mom and dad John Kan. After the baby, Piper, was born, she needed 90 days of neonatal care, and while the couple took out travel insurance and extra coverage, they did not realize that the policy wouldn't cover the birth of the baby.
The total cost of the bill that they recently received? According to Canada's National Post, $726,000. And while this is certainly not the norm, it also wasn't a clerical error or typo. "It is very uncommon for an out-of-country family to require a long stay at BC Women's and not have those costs covered by insurance," Jan Christilaw, the hospital's president, said.
While the chance of your receiving a nearly million dollar hospital bill is highly unlikely (thank goodness!), you'll want to at least have an idea of what you're in for in terms of the costs associated with a new baby before the big day arrives. While flowers and balloons are welcome in the delivery room, sticker shock is not!
Keep reading to see how much it will really cost you to have a baby.
The Cost of a Baby
Here is an estimated breakdown of what it costs to bring a new life into the world. Keep in mind that costs vary greatly depending on several factors, including your location, individual doctor's and hospital's fees, insurance policy, and pregnancy and delivery complications — to name a few.
Prenatal Care: $0–$2,000
Prenatal Vitamins: $10–$50/30-day supply
Childbirth Classes: $50–$200/class
Average Cesarean Section: $15,800
Average Vaginal Birth: $9,600
And that's not to mention . . .
Nursery Essentials and Decor
Maternity Clothes
Baby Clothes
Diapers
Big-Ticket Items (Stroller, Car Seat, High Chair, Crib)
How much did your baby's first year of life cost you?