Couple Who Sold Their Three Children Claims They Didn't Know It Was Illegal
Couple Who Sold Their Three Children Claims They Didn't Know It Was Illegal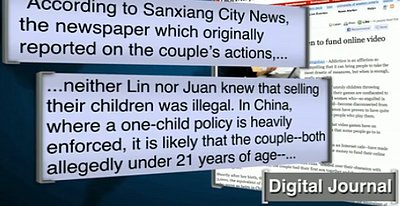 A Chinese couple that has sold three children to support their video game addiction claims they didn't know that it was illegal. Our question to them: Would being legal somehow make it ok? 
Li Lin and Li Juan met in 2007 at an internet cafe in China. They soon discovered their mutual love for online video games and a year later had their first child.
In 2009 the Chinese couple was running out of money to pay for playing video games at internet cafe so when they had their second child they decided to sell the baby girl for $500. When that worked, the couple then proceeded to selling their first child (a boy) and got $4,600 for him. And then repeated the process with their third child (a boy as well) for another $4,600 until the father's mother finally reported them.
Do you think the fact that they didn't know it was illegal excuses their behavior?