Courtney Love Loses Custody of Frances Bean Cobain
Are You Surprised Courtney Love Lost Custody of Frances?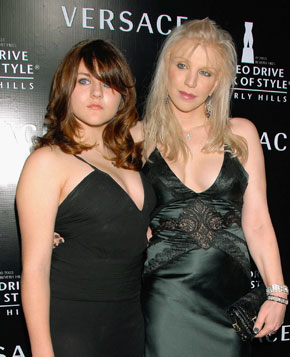 An offspring of two famous rockers, Frances Bean Cobain has grown up in the spotlight and experienced a roller-coaster life. She grew up without a father, Kurt Cobain, and her mother, Courtney Love, seems to have a magnetic pull to trouble. A seemingly mature and smart young lady, it's hard to imagine the 17-year-old needs much supervision, but it is actually she who prefers to live with her grandmother. When asked about the reason for the custodial change, Courtney's attorney said:

Courtney's been clean for years and is perfectly fine . . . This is simply about Frances preferring to live with her grandmother at this time.
Having battled drugs and other demons, this is not the first time Courtney has lost custody of her daughter. Are you surprised to see it happening again?