There's a long list of traditional baby shower themes, but when it came time to celebrate her pregnant friend, Joni Williams wanted to do something that was out of the box.
"When I met with the mom-to-be, Renee, we both knew we wanted to do something a bit different — something completely bespoke and tailored to her," Joni, the owner of party planners Chasing Arrows [1], says. To create the perfect theme, they turned to Renee's maiden name, Moody.
"Growing up, her nickname was Moo Moos — that's where the cow theme came from," Joni explains. "Then, seeing as it was a baby shower, we added a cute spin and made it a 'Cow Jumped Over the Moon' theme." Although Joni is a professional planner, many of the mom-to-be's friends wanted to help, and she was more than happy to let them. "It was great teamwork."
Together, Joni and her helpers threw a truly memorable baby shower. "I loved seeing Renee's face and how excited she was to see the shower all set up for her." Scroll through to see all the elements that truly moooved the mom-to-be.
Source: Chasing Arrows [2]
You're Invited!
Joni turned to her talented friend Alison Wenlock of Alison Owen Design [3] to create the shower's invitations and logo, which popped up throughout the party.
Source: Alison Owen Design [4]
Cute Cake Pops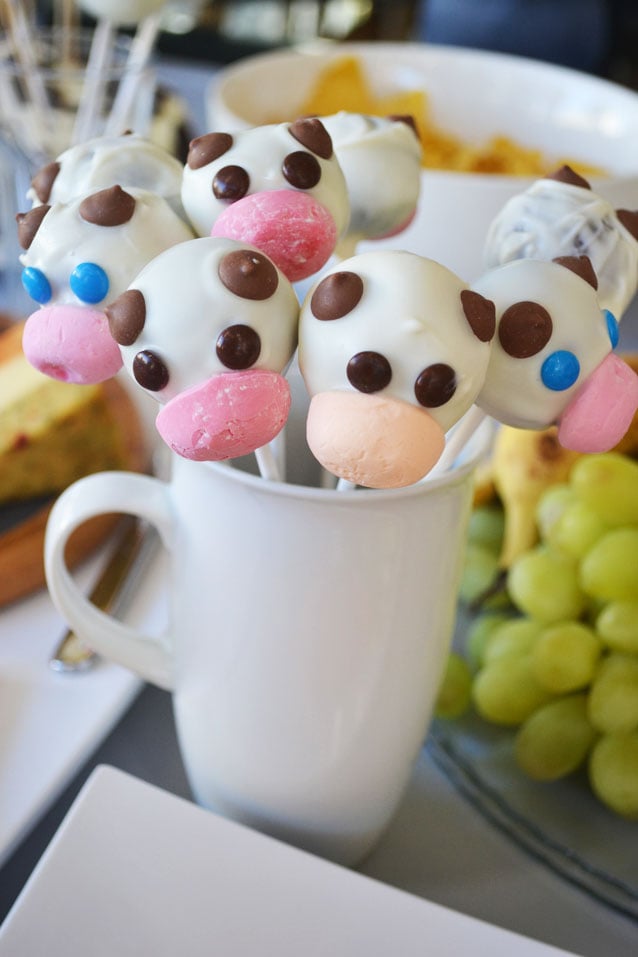 These tasty treats were a creative (and adorable!) way to tie in the theme. They were not, however, easy to make.
"It took a lot of trials and burnt chocolate, but they turned out fab in the end," Joni recalls.
Source: Chasing Arrows [5]
Sweet Baby Bottle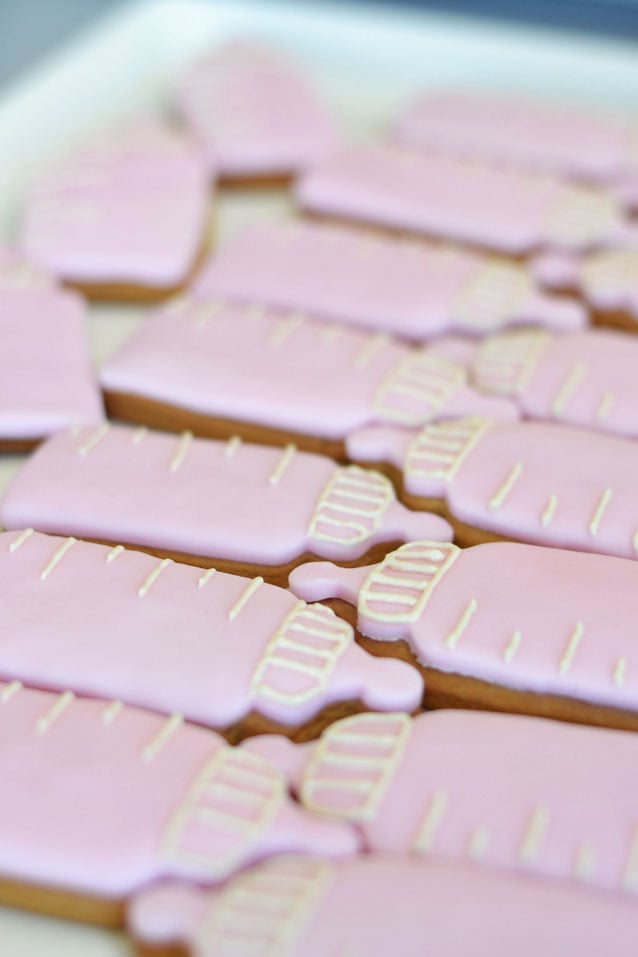 All that was needed to make these baby-themed treats was a simple sugar cookie recipe and a custom cutter.
Source: Chasing Arrows [6]
A Moooving Message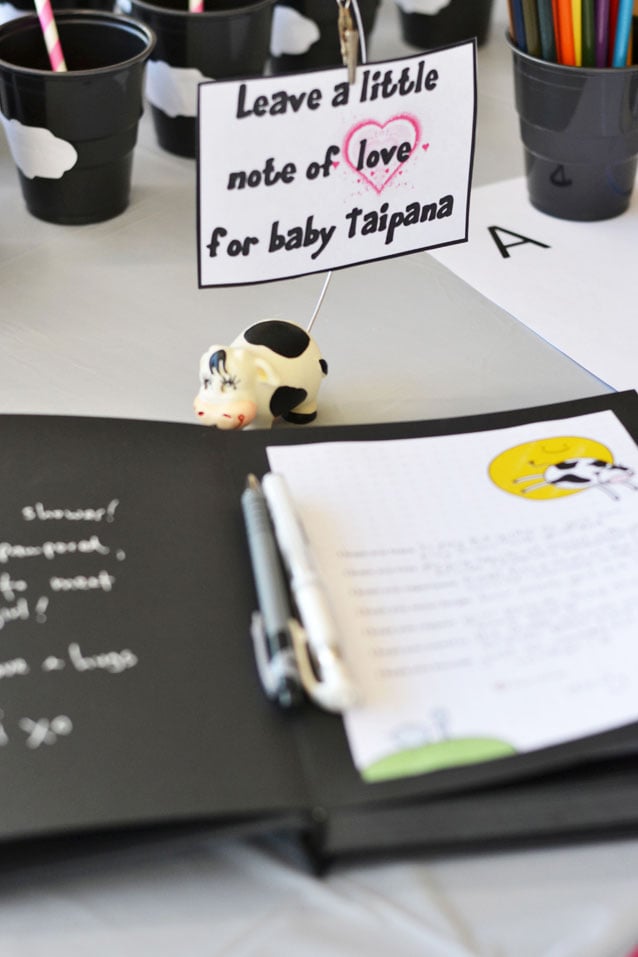 Alison was also responsible for creating these baby wish cards, which feature her cow jumping over the moon.
Source: Chasing Arrows [7]
Got Milk?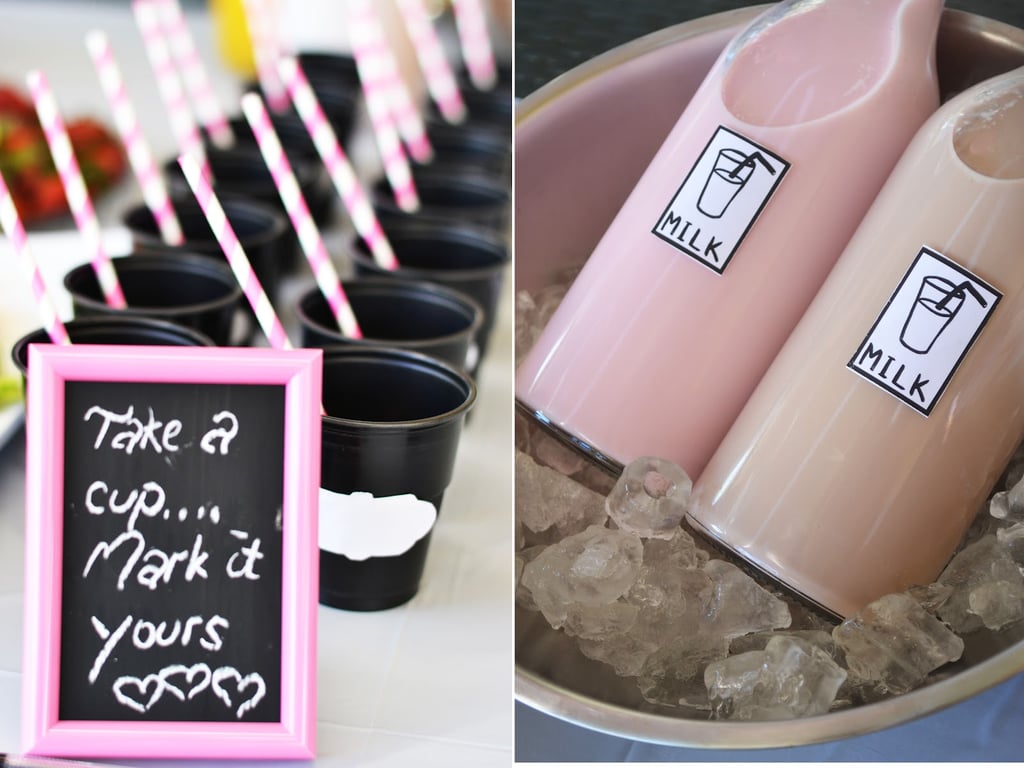 One favorite project was the chalkboard signage, which Joni used at various stations.
"I went out and bought frames to match the chosen color theme," she says. "I used a primer first to make the chalkboard paint stick to the glass and then painted it with the chalkboard paint."
Since it was a cow-themed party, it made sense to serve milk as a beverage. Joni created the labels for the glass jugs, which she filled with chocolate and strawberry varieties.
Source: Chasing Arrows [8]
Cupcake Tower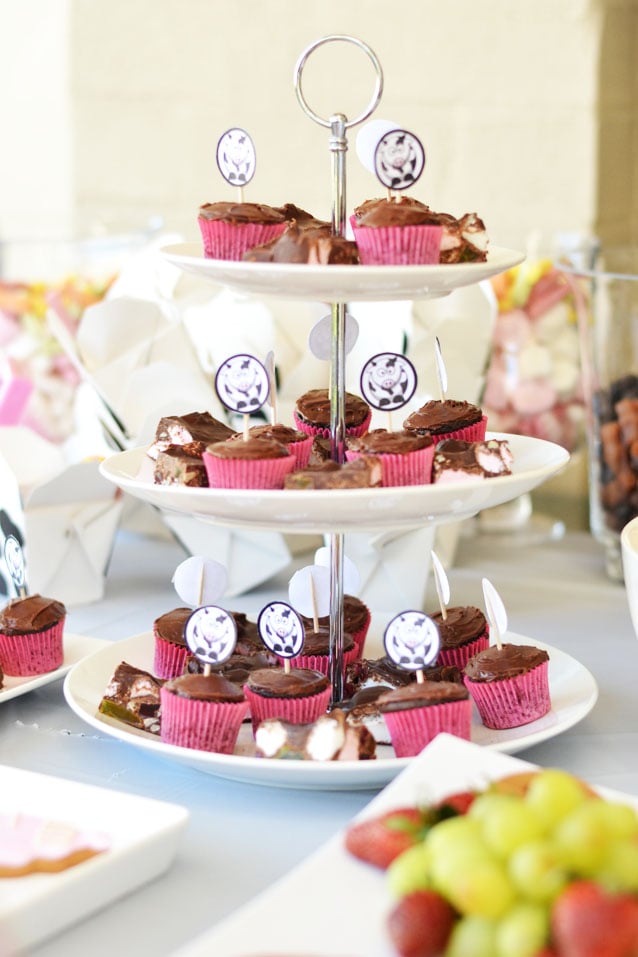 All of the treats, including these chocolate cupcakes, were made by Renee's friend Tina.
Source: Chasing Arrows [9]
C Is For Cow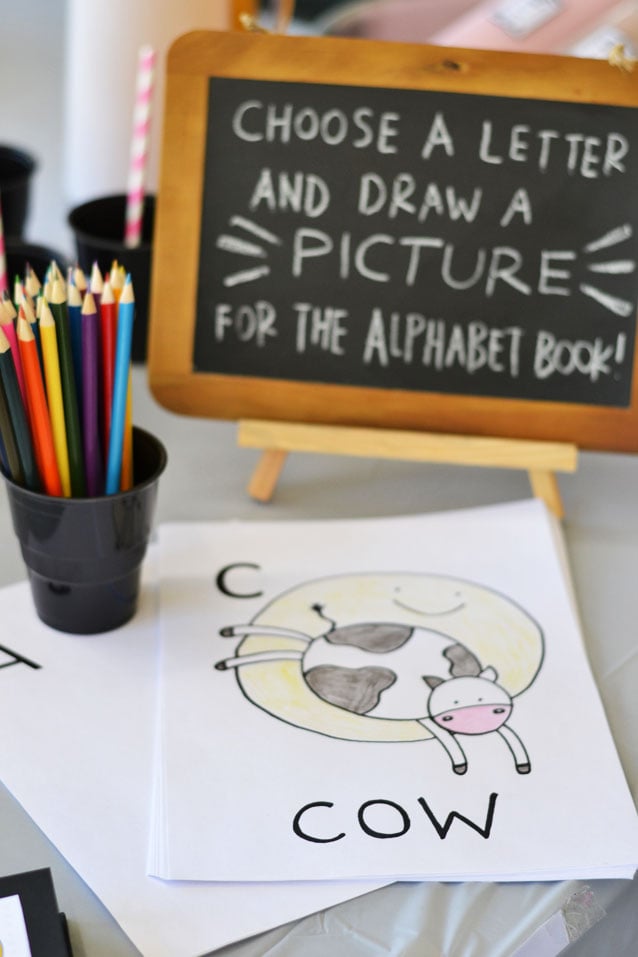 In addition to traditional shower games, guests created an alphabet book for the future baby. Joni made a template, which can be downloaded from her website [10], and guests drew a picture for each letter of the alphabet.
Source: Chasing Arrows [11]
Say, "Cheese!"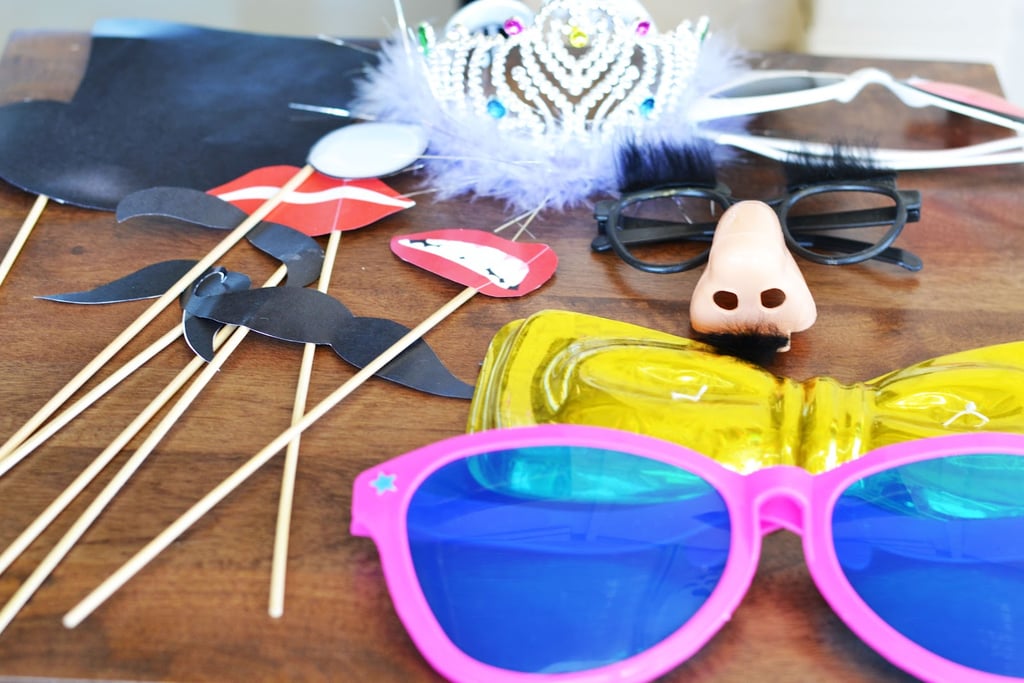 For a fun activity and a way to remember the special day, Joni built a photo booth. But don't worry — no hammers were required.
"I just bought props from cheap stores and printed out the mustaches and lips and and stuck them to skewers," Joni says. "We hung up streamers for the backdrop."
Source: Chasing Arrows [12]
Sugar Coma
Joni traded in traditional goody bags for take-out containers, which she painted with a cow pattern.
Source: Chasing Arrows [13]
Meet the Mom-to-Be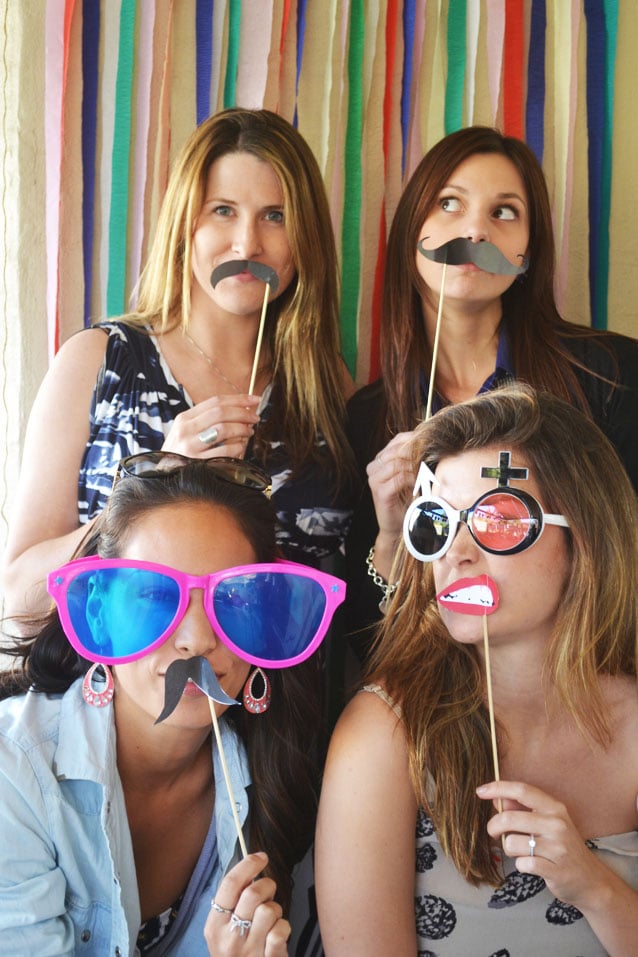 What Renee loved most about her baby shower — other than spending time with her friends — was its uniqueness.
"I loved that it was my very own theme and I hadn't seen it done before," she says. "It was new, fun, and not generic."
Source: Chasing Arrows [14]