Crayola Window Crayons
Kidoodle: The Cheap, Easy Way to Create Window Art
Moms are always looking for fun, entertaining ideas to keep their tots busy throughout the day's waning hours. We were recently sent a pack of Crayola's new Window Crayons ($6) and decided to test them out with a hard-to-impress preschooler during that harried hour before dinner.
The pack comes with five basic, bold colors that easily glide onto a window or mirror surface. The variety of shades and ease with which they could be manipulated, made them an instant hit. Once our tester saw how his drawings "glowed" when the sun hit them, he went to work scribbling, writing and finally narrating a whole story while he drew. When he was through, the entire window was covered and the colors had not smudged a bit. We stepped back and admired his work before it was time for the tot to clean up!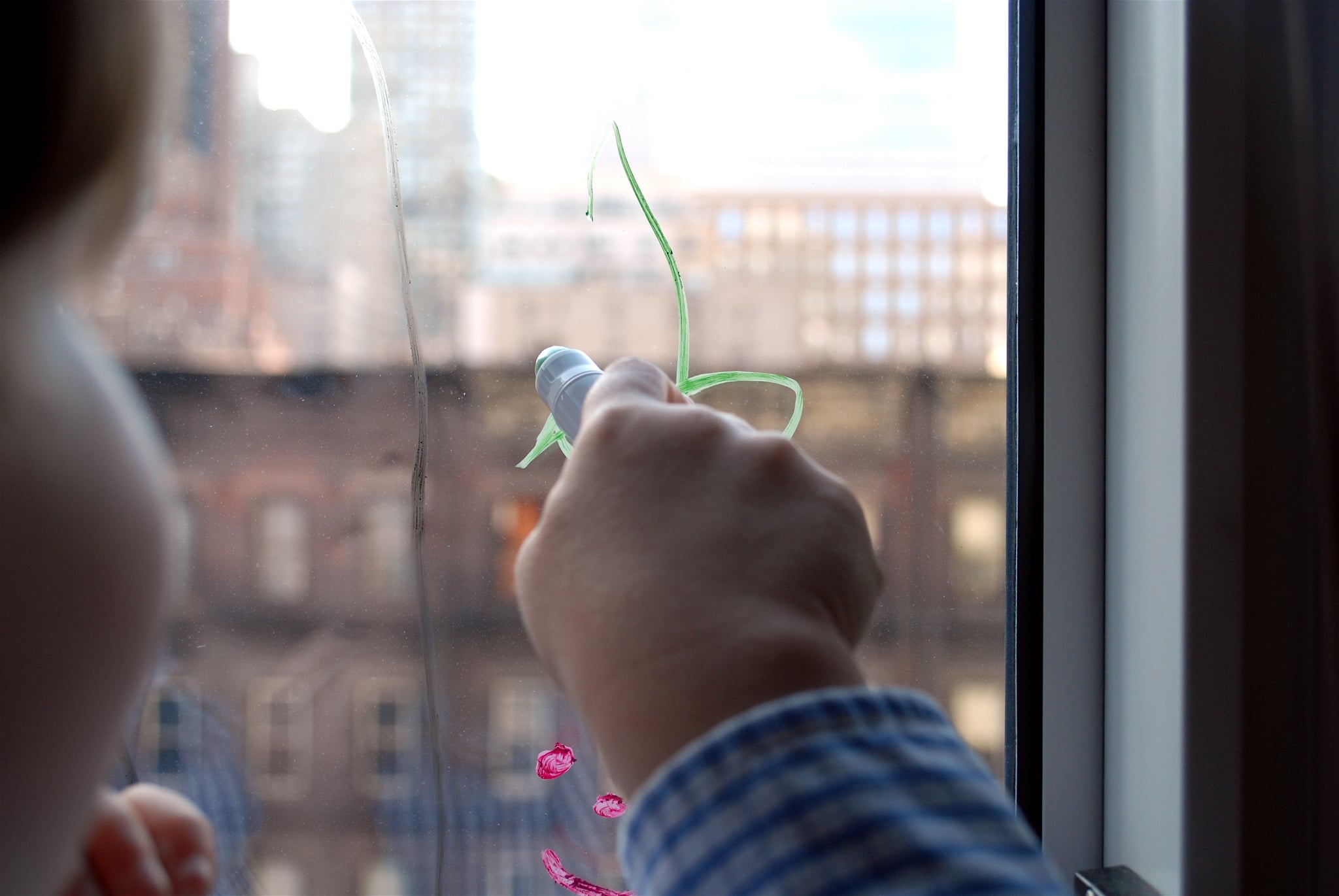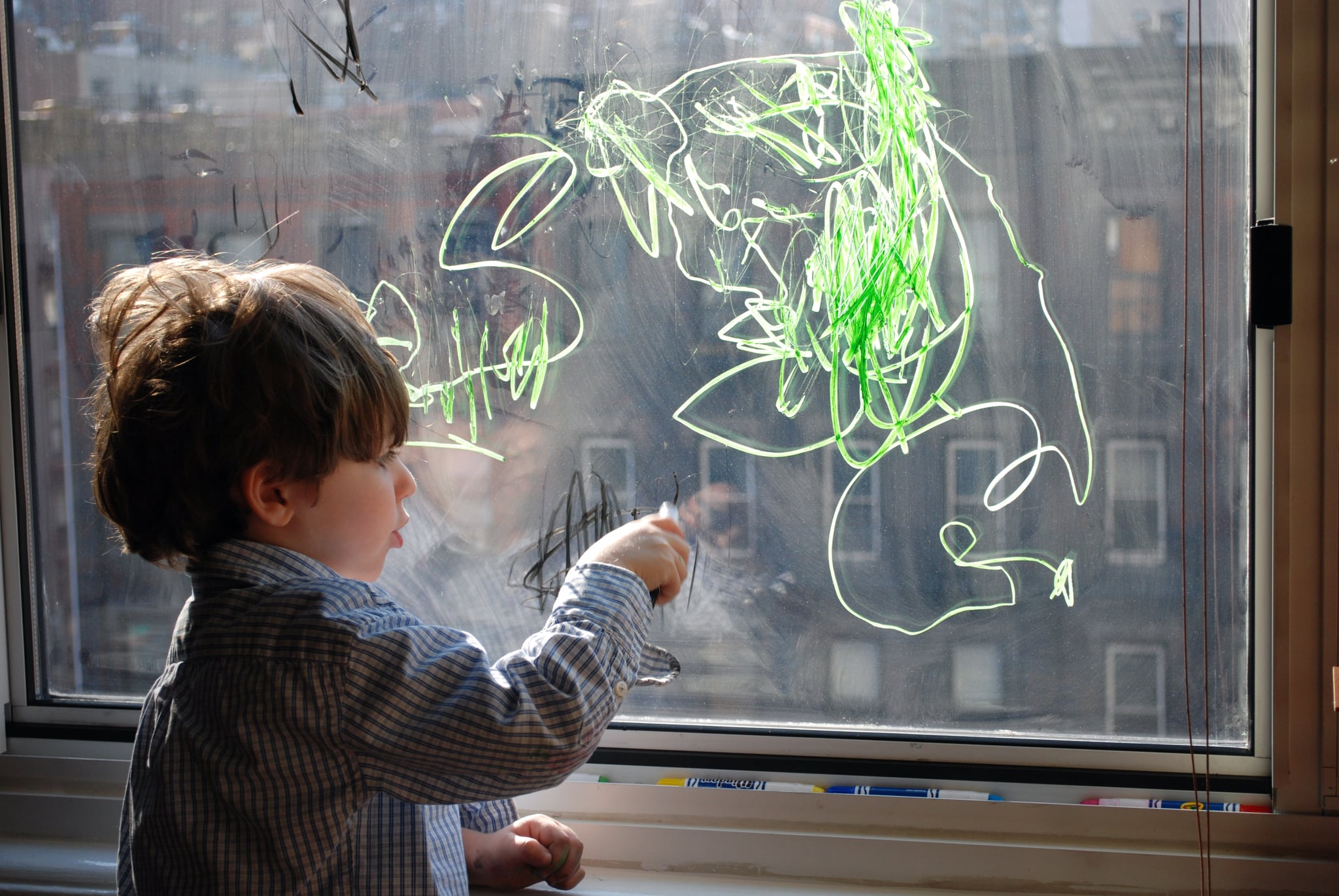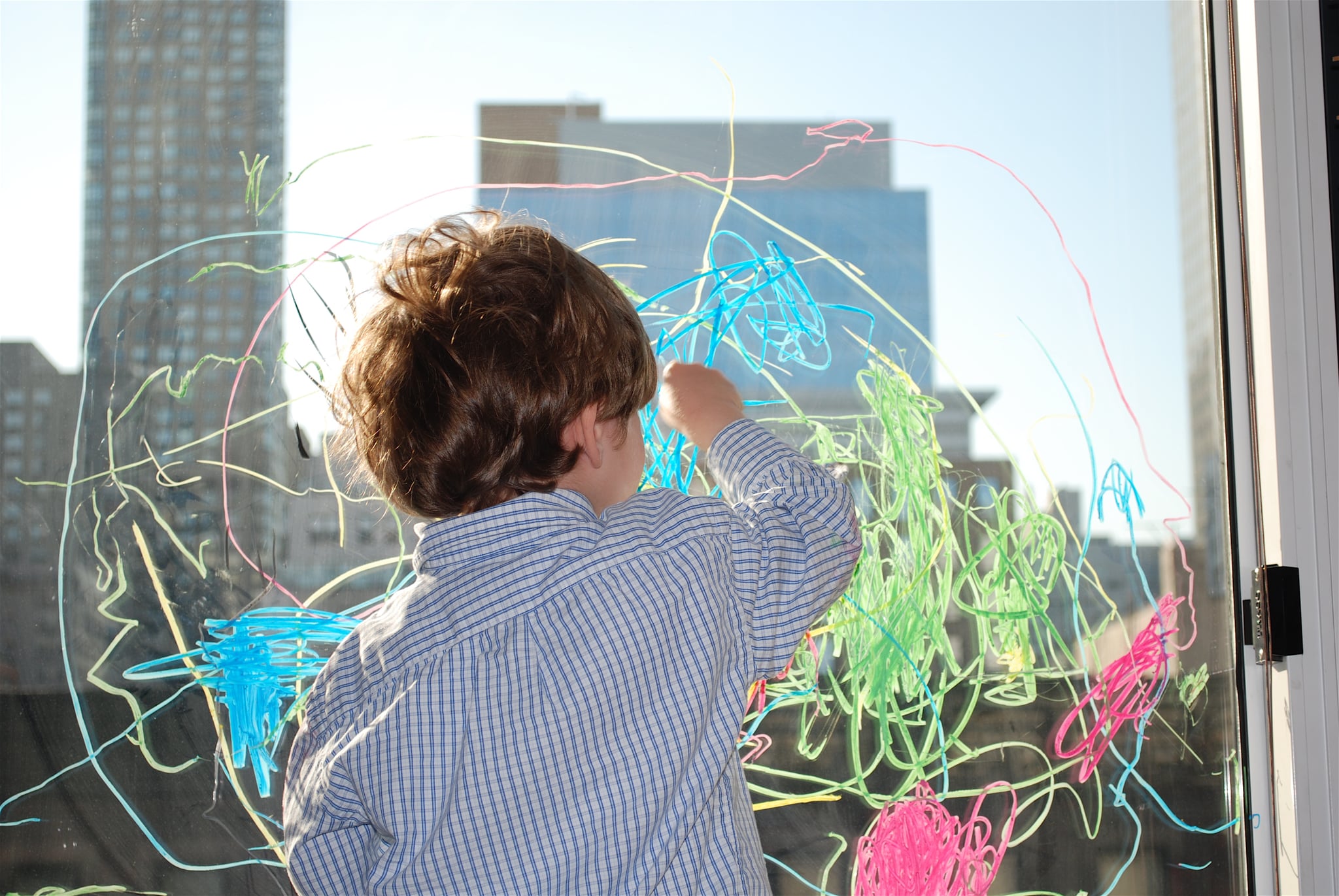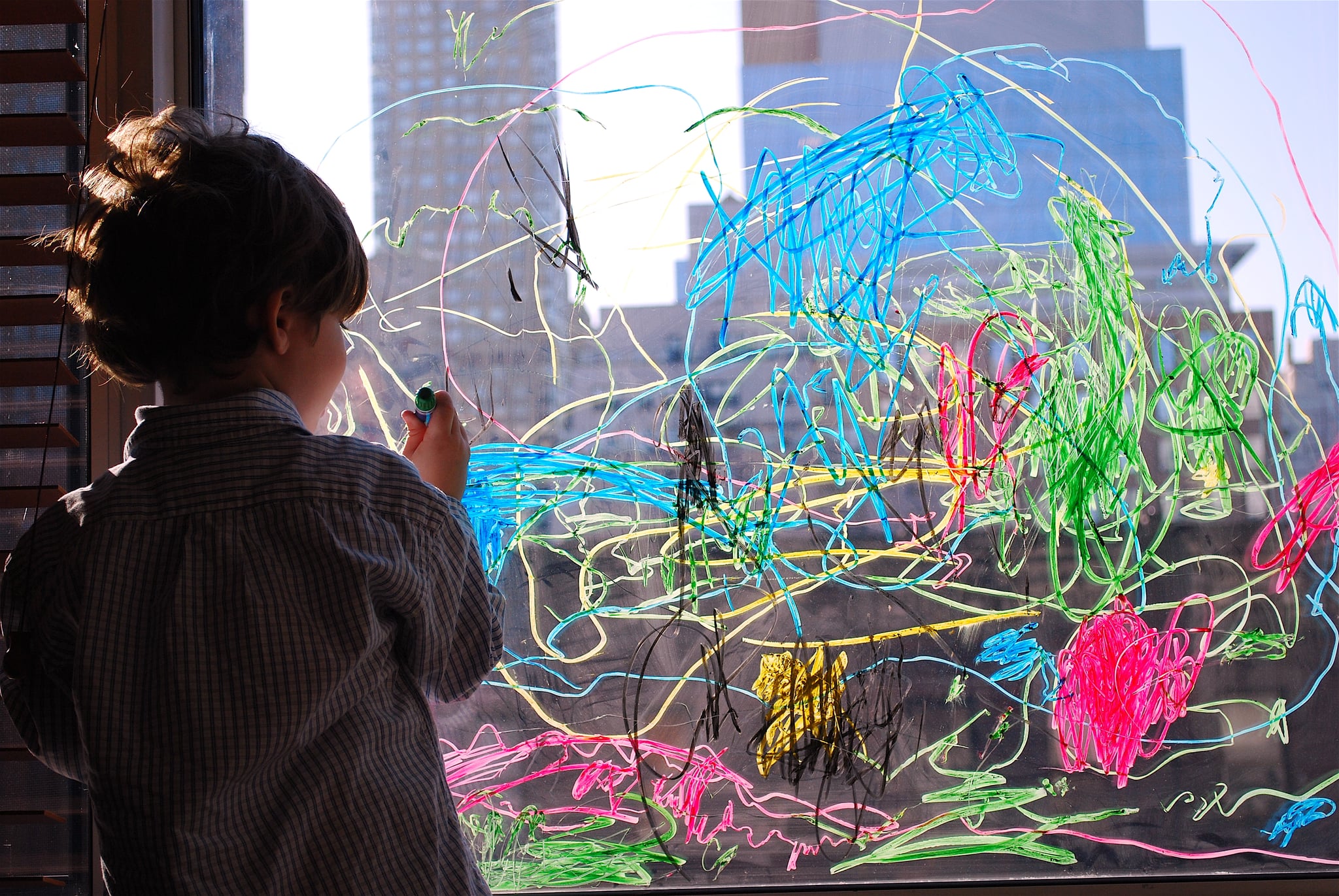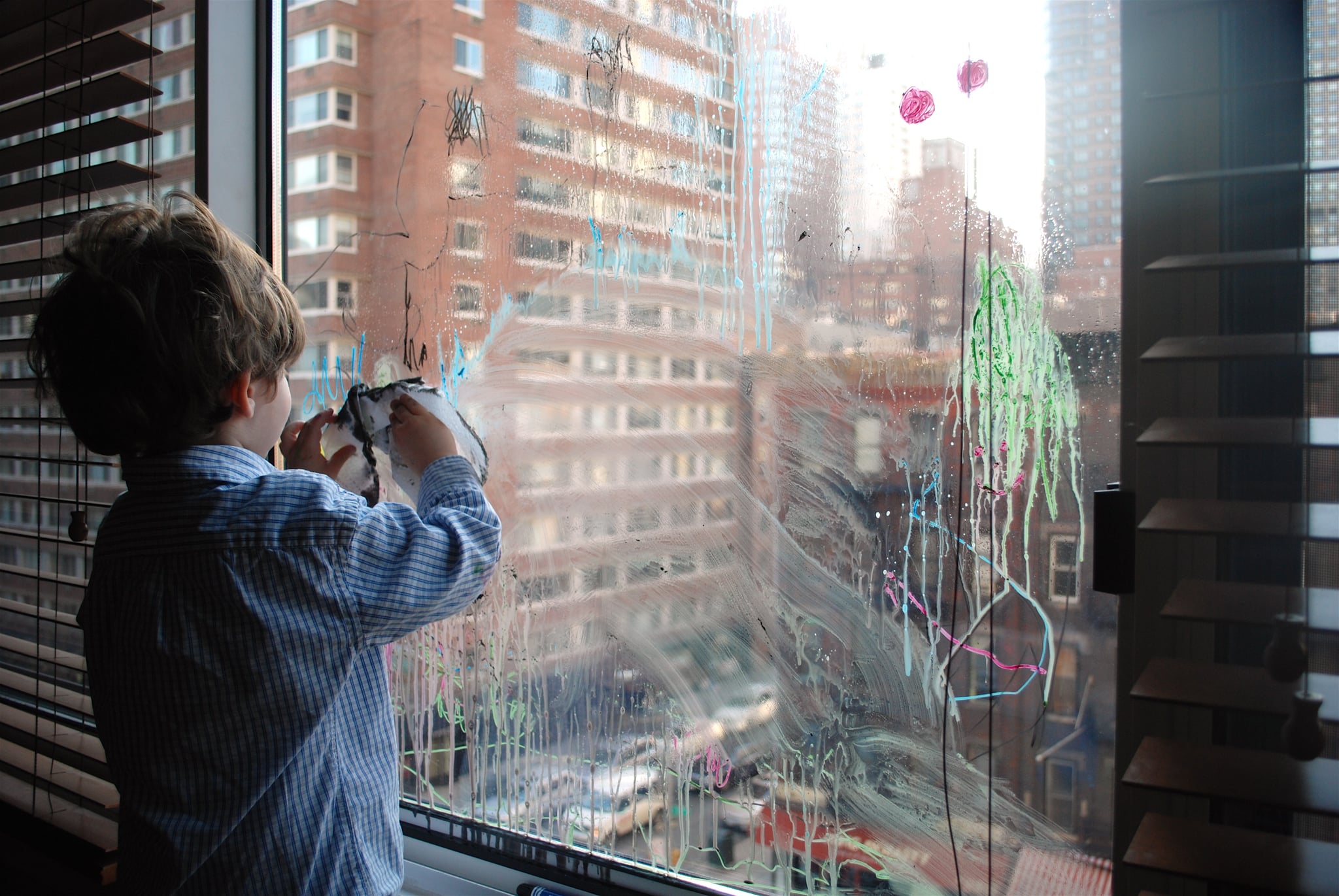 To see the biggest drawback of the crayons,
.
Though the packaging claims that the crayons are washable, it took ten paper towels, and a lot of glass cleaner, to make our windows sparkle again. However, when I looked at the clock and saw that it occupied over an hour of the youngster's time, cost a few bucks and had a lot of uses left in its twistable tube, I figured they were worth the elbow grease!