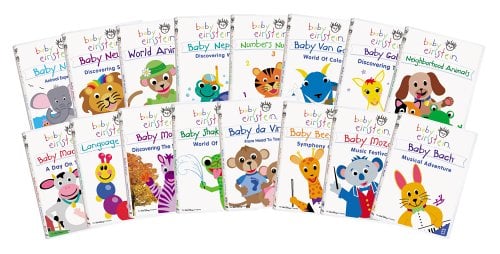 Were university studies criticizing the popular Baby Einstein videos unfounded? That's what one of the founders of the company is hoping to prove if he wins his lawsuit against the University of Washington.
Eleven years after the "educational videos" were first introduced and acquired a huge family following, researchers at the university released a study stating that the DVDs were "of no value and may in fact be harmful." The company – which has since been bought by Disney – has offered parents a refund if they were at all dissatisfied with the products. Now, co-creator William Clark has filed a lawsuit against the university for not allowing him to see the documents used to reach the researchers' conclusions.
Many parents who purchased the videos themselves or received them as gifts, have since returned them for the refund, but others have held on to them as a source of entertainment for their tots. Do you still own Baby Einstein videos?