Cute Baby Shoes 2010-10-30 04:00:36
OnSugar Blog: The Cutest Baby Shoes
Lots of moms like to think out loud and Zoe1416 is one of them. In her latest post to Ridiculous Mom and Baby Gear, she explores the world of baby shoes. Just click on the image below to go directly to the adorable kicks.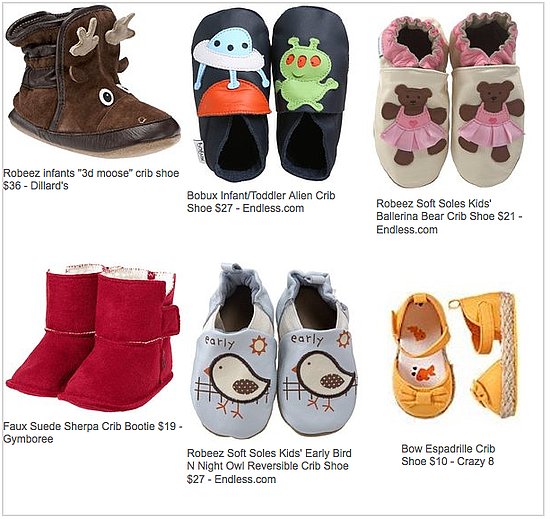 I have very eclectic fashion tastes, as you can clearly see . . . but aren't these crib shoes just precious? The designs are creative (except for the red crib booties – I just love baby boots!) and they're fun for dressing up baby. Unfortunately, the prices of a few of these baby shoes are less than desirable. Why spend $20 or $30 on a pair of shoes that your baby is only going to wear once? But they're fun to gaze at!
Want to see more? Start following Ridiculous Mom and Baby Gear or start your own OnSugar Blog. It's fast, it's easy, and we just might feature your content on our site!