DIY Menorahs From Martha Stewart
4 Menorahs to Craft With Your Kids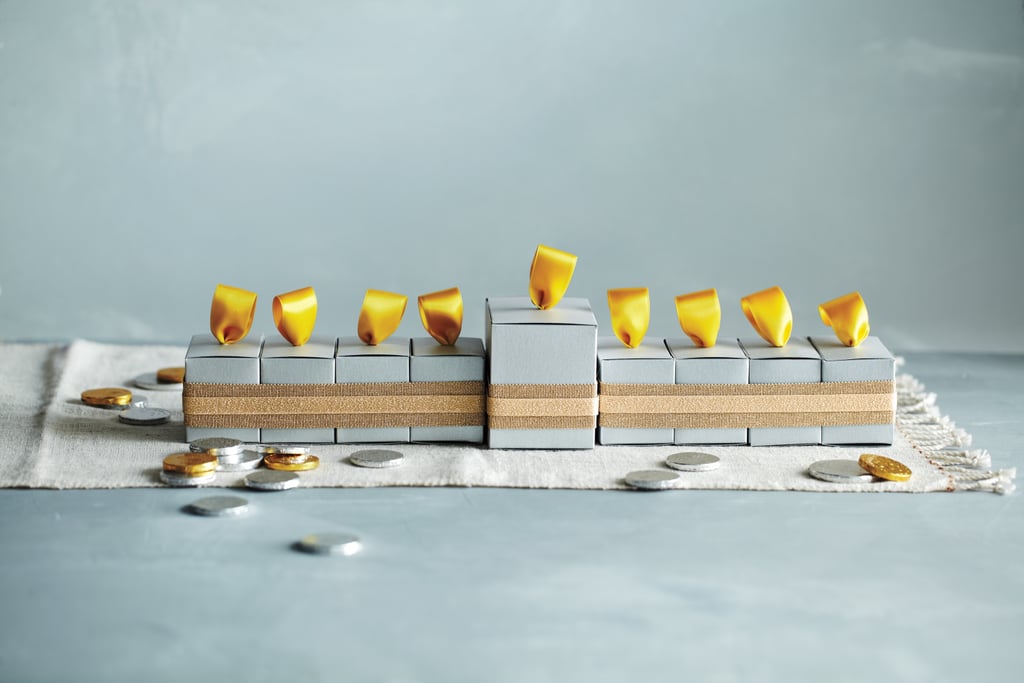 Forget a real flame and go for a more kid-friendly one this year with Jodi Levine's mini gift box menorah.
Use eight small favor boxes and one slightly larger box. Mark the center of the inside flap of each box with a pencil. Punch a hole in each flap with a screw punch. Cut nine four-inch pieces of yellow ribbon.
Fold each piece in half and push the ends through the holes. Hot-glue the ends to the flap.
Attach four small boxes with double-stick tape. Wrap it in silver ribbon, hot-gluing the ends to secure.
Repeat with the remaining four small boxes. Wrap the larger box in silver ribbon. Hot-glue the linked small boxes to either side of the larger box.
Fill the eight small boxes with treats or small gifts, one for each night.