With baby on the way, you may be feeling more crafty than ever. If you're going to take the time to cut, sew, and paste, then you might as well do it for your soon-to-be son or daughter. From ceiling-hung clouds to wall-mounted canvases, there are plenty of cute, creative projects to take on and finish before baby arrives. Here, 11 crafts that welcome your little one into the world.
Source: Decor and the Dog [1]
Cloud Mobile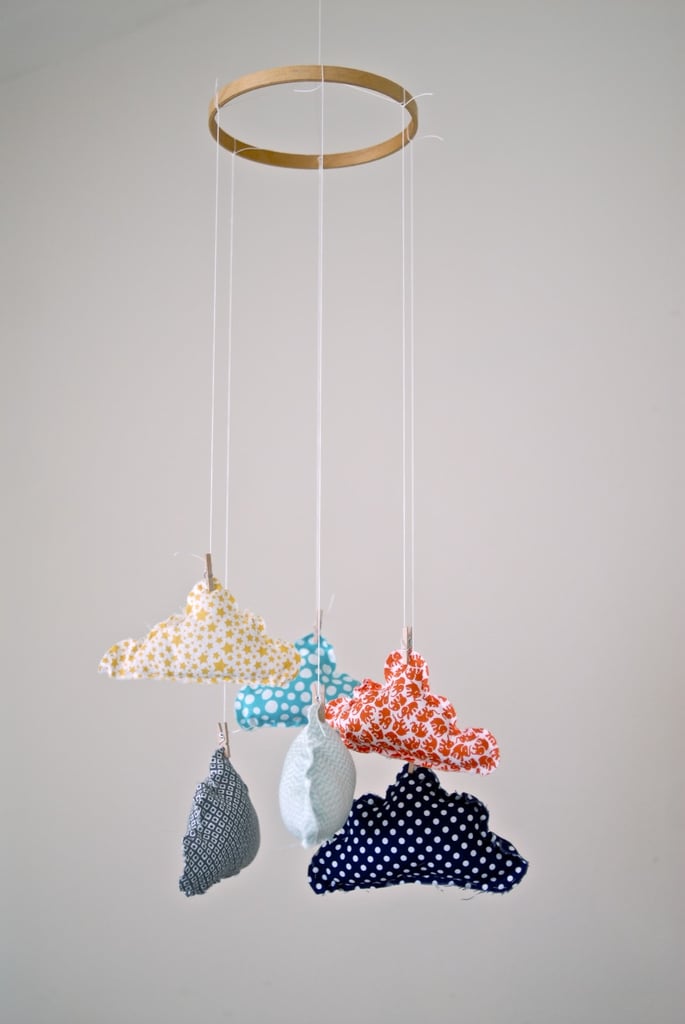 Create a calming, cozy environment with Nicole Joelle's easy-to-make mobile [2].
Source: Nicole Joelle [3]
DIY Baby Blanket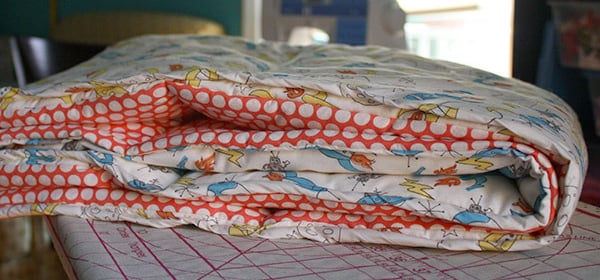 Why buy a baby blanket when you can make Glue and Glitter's custom creation [4]?
Source: Glue and Glitter [5]
Paper Mache Monogram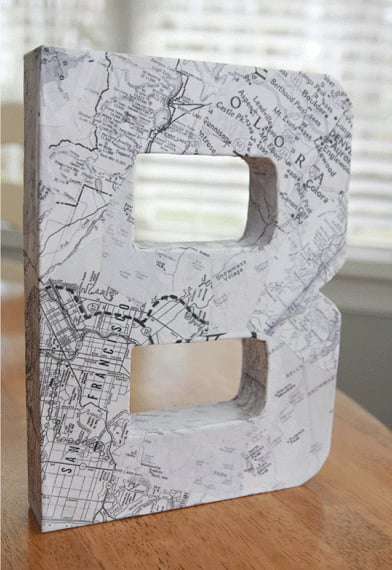 Remind your little one where home is with The Tall Chick's map letter. [6]
Source: The Tall Chick [7]
Beautiful Branch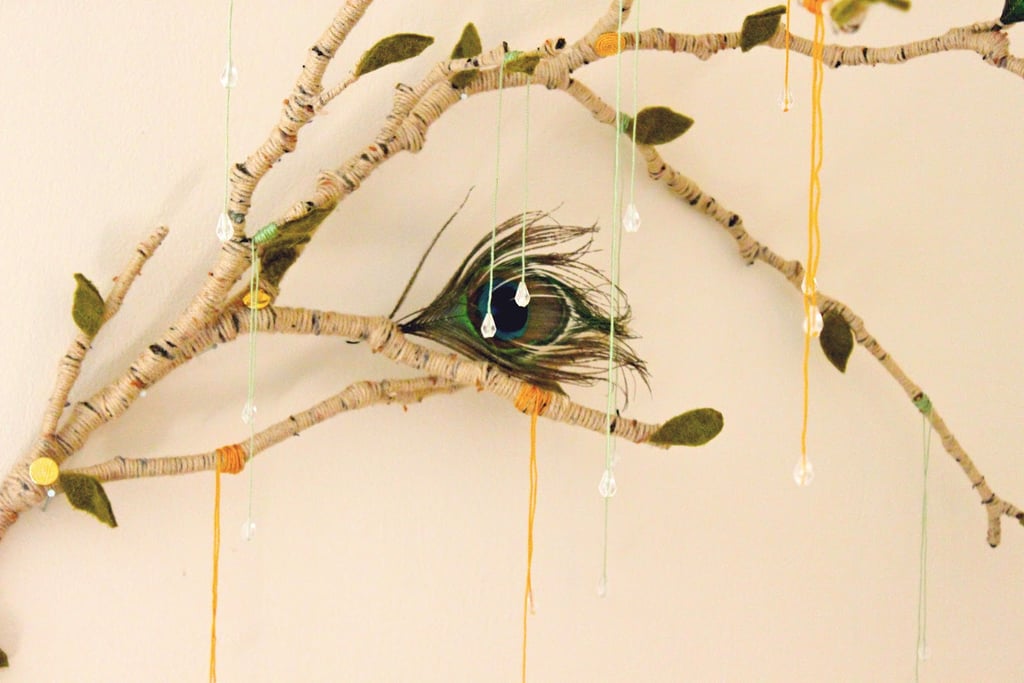 When Steve and Jess wanted to add whimsy to their baby's nursery, they utilized branches, beads, and some faux feathers [8].
Source: Steve and Jess [9]
DIY Clock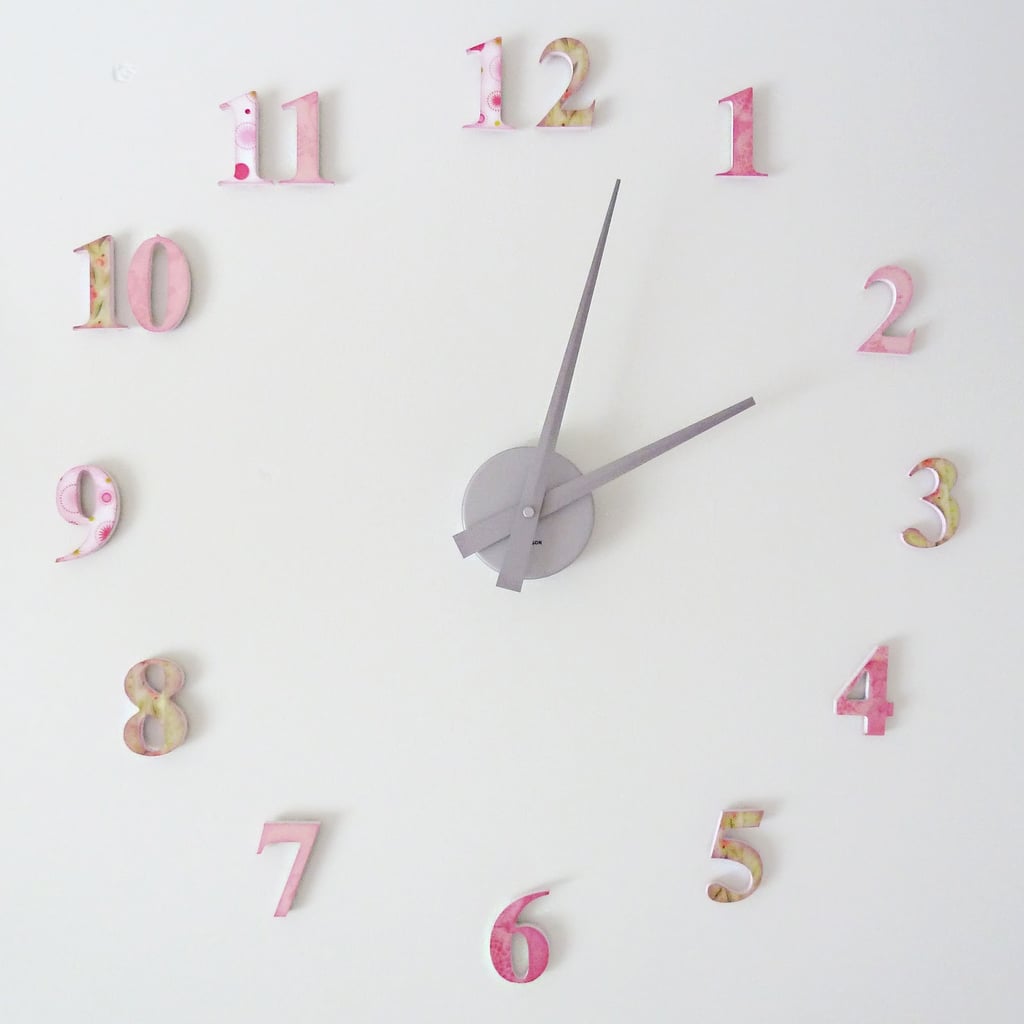 Introduce your tot to time and numbers early with Craft Me Happy's cute wall clock [10].
Source: Craft Me Happy [11]
Felt Animal Squares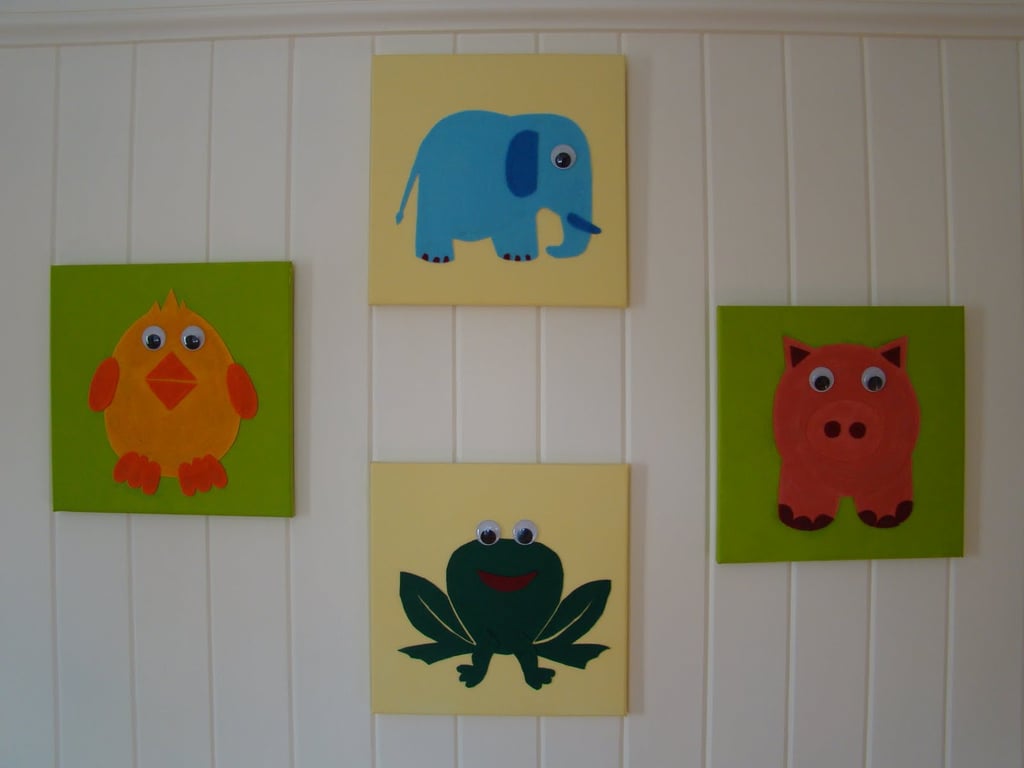 Struggling to find inexpensive animal art? Take a cue from Cook Clean Craft and make your own [12].
Source: Cook Clean Craft [13]
Floral Orbs
Take a turn from the traditional mobile with Young House Love's floral creation [14].
Source: Young House Love [15]
Four-Set Wall Art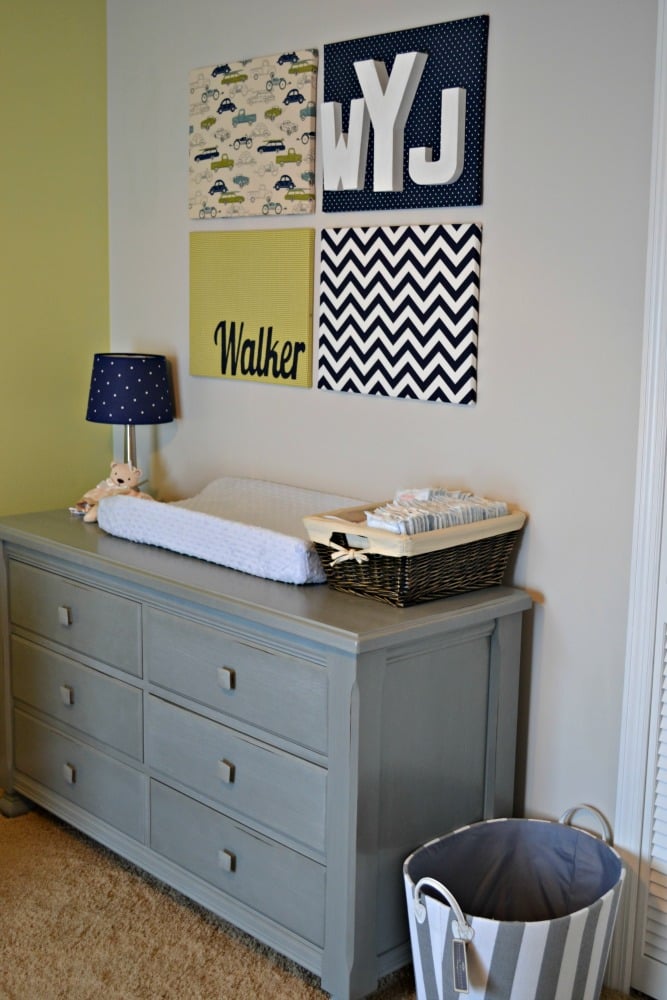 Wall art can be expensive and not always what you want. Follow Domestic Superhero's tips to make your own custom canvas [16].
Source: Domestic Superhero [17]
Yarn-Ball Mobile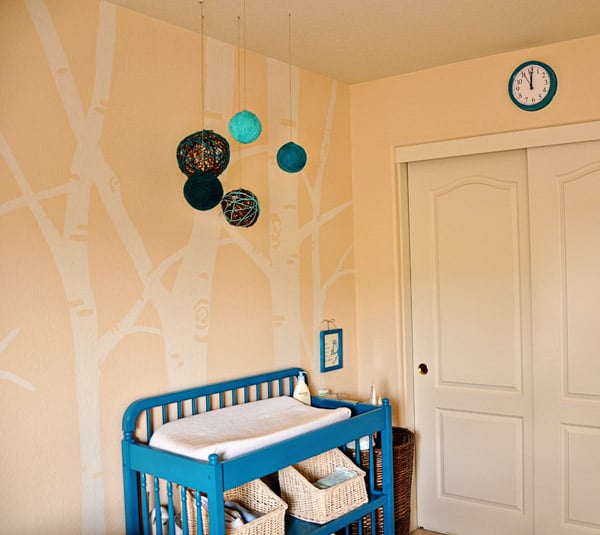 Add a pop of color to your baby's room with Graceland's DIY yarn balls [18].
Source: Graceland [19]
Wall Alphabet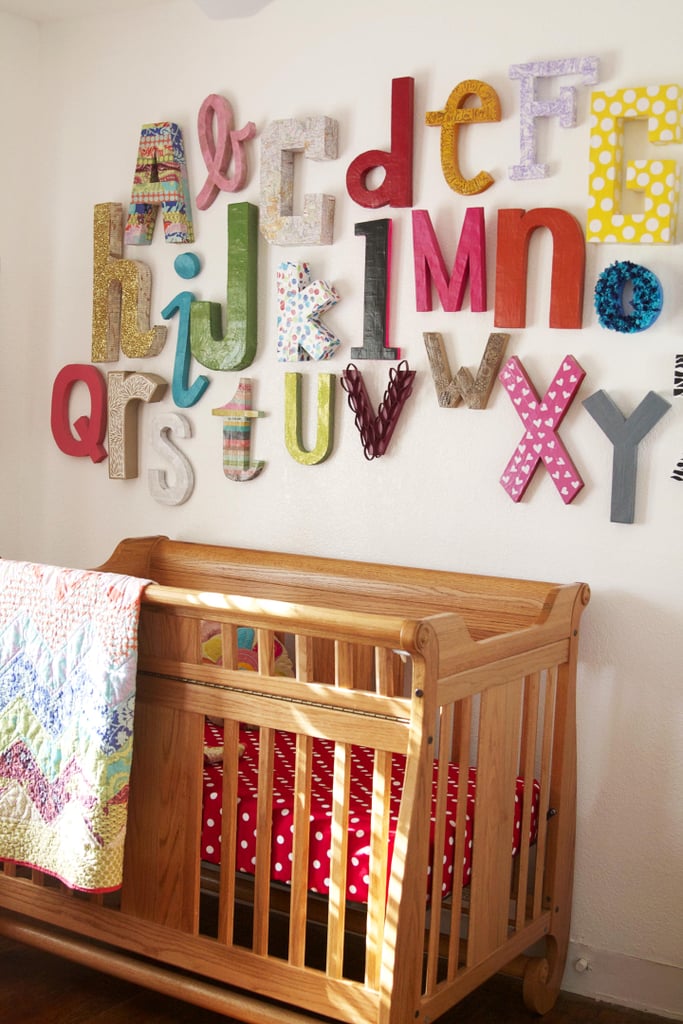 It's never too early to learn the alphabet. Make it fun with Life Unscripted's colorful letters [20].
Source: Life Unscripted [21]
Life-Size Buttons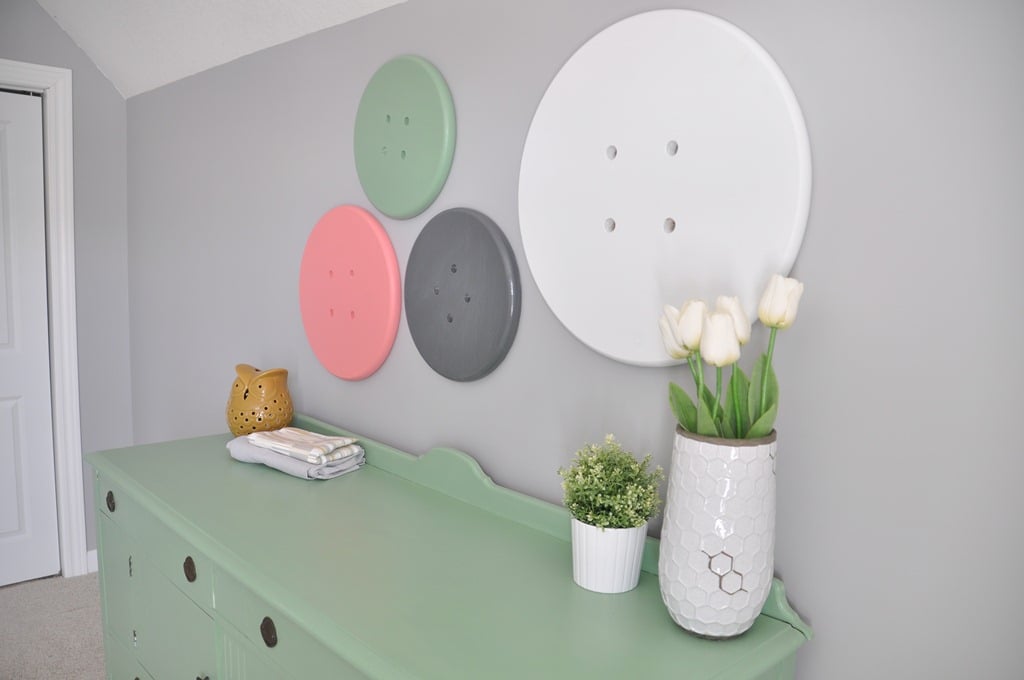 Take your button crafts [22] to the next level with Decor and the Dog's larger-than-life version [23].
Source: Decor and the Dog [24]