Dad Uses Video to Show Mom What Happens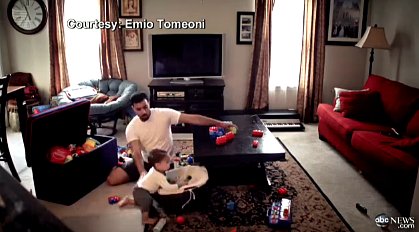 One of the difficult parts of being a working parent is feeling like you're missing out on your child's day. 
Thanks to the efforts of dad Emio Tomeoni, one mom has gotten a special peek at what her tot gets up to all day while she is at work. 
Creating a time-lapse video for his wife Stephanie, Emio filmed his day with their 21-month-old son Xavier. The result is amazing. 
"I do a lot of videos for my wife," Tomeoni said. "She loves them. They're a little personal glimpse into our life. I wanted to show her something to make her smile."
Read the whole story at ABC News.>>