Daughter Finds Her Mother Alive At the Morgue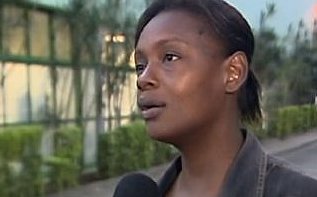 Rosangela Celestrino was devastated when she got a call telling her she had to go to the morgue to identify the body of her mother. But when she arrived things took an unexpected turn.
Earlier in the day, her mother was being treated for a lung infection in a hospital in Rio de Janeiro. The doctor felt no vital signs and pronounced her dead. She was sent to the morgue and spent at least two hours in a plastic body bag in a refrigerated drawer. But when her daughter arrived and opened the bag, she was breathing.
"You go to the hospital to pick up someone you know - [someone] who put you on the earth - and not only is she in the cold drawer of a hospital, but when I opened it, I saw that she was alive."" she told the Brazilian newspaper O Globo.