Dear Santa: Kids' Quirky Letters to Saint Nick
Dear Santa: Kids' Quirky Letters to Saint Nick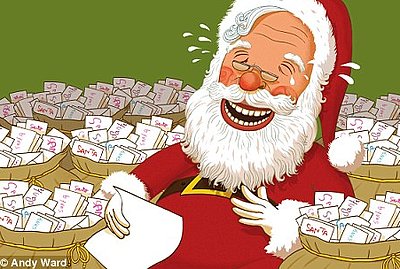 The Norwegian postal service receives over 30,000 letters and postcards to Santa Claus every year, according to an article at the Daily Mail, and many of them are hilarious, awkward, and sometimes moving. Jonas wants to know if Santa can send Mrs. Claus instead, because he's scared of the Man in Red. Other children want to know exactly how bad they can be before they're not allowed presents anymore. And Ellen wants ducks with no teeth. 
Read more great childrens' letters to Santa at Daily Mail 
Do your children write to Santa Claus?