Defense of C-Sections
Having the Birth Experience You Want, Even If It Means a C-Section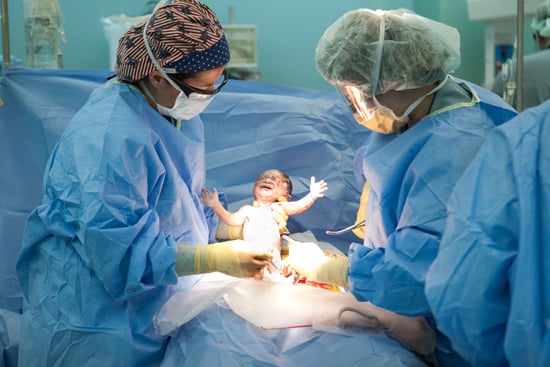 Walk into your first mommy and me class, and one of the first things fellow moms ask is about your birth experience. Tell them you had a C-section (not to mention a scheduled C-section), and watch how quickly their faces turn to pity. I know. I've been there. Twice.
While the home-birth movement is gaining momentum, we live in a world where more than one-third of all hospital births come through surgery, so why is there such a stigma attached to a procedure that has been in existence since ancient times? As part of NPR's Baby Project, an editor for the network's Talk of the Nation wrote about her guilt-free, scheduled C-section.
"When people give me a pitying look when I tell them about my C-section, and ask if I had trouble bonding with the baby, I've learned to smile sweetly, and tell them I had the perfect birth experience," she said. "After all, Hank and I were clearly bonded even before birth — his breech turn was the first gift he ever gave me."
If you had a C-section, how have you handled the disapproving looks and comments you've received?