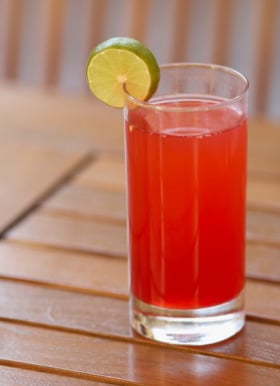 Growing up, I always LOVED it when my mama let me order a Shirley Temple or a virgin daiquiri.
On special occasions, she made my favorite —a kid–friendly grasshopper (vanilla ice cream with a touch of creme de menthe). Thanks to PartySugar, I might have a new one to add to the list.
To find out how to make the delilicious concoction,
.
The gurus at Williams Sonoma have dished on the perfect Fresh Fruit Kiddie Cocktail.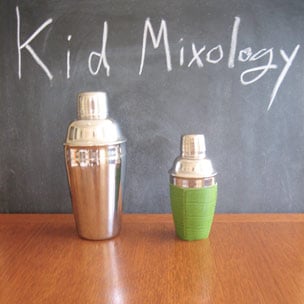 Fresh Fruit Kiddie Cocktail
Ingredients
1 cup water, sparkling water or club soda (to make it fizzy)
2 or more fl. oz. fresh-squeezed seasonal fruit juice
1 fl. oz. fresh-squeezed lemon or lime juice
1 fl. oz. simple syrup
Fresh fruit slices for garnish
Directions
An electric juicer works great for preparing the fresh-squeezed juice called for in this recipe. Or you can simply mash the fruit in a bowl with a wooden spoon, then pour the mixture through a fine-mesh strainer to capture the excess pulp, skin and seeds. Simple syrup is made with equal parts sugar and water. You can prepare a big batch by simmering sugar in water in a pan on the stovetop, and stirring until the sugar dissolves.
In a cocktail shaker filled halfway with ice, combine the water, fruit juice, lemon juice and simple syrup. Shake vigorously, then strain into a durable tumbler filled with ice. Garnish with slices of whatever seasonal fruit you used for the juice. Serves 1.
Fun Tip! Kids are great at shaking cocktails. Have them count about 10 shakes to do the trick. Just make sure they hold the lid on tight!
Information
Category

Drinks, Mocktails