Designated Driving Gone Wrong: 9-Year-Old Drives Dad to Store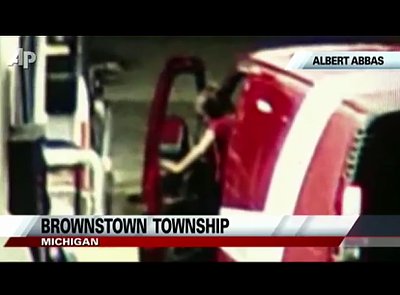 Having a designated driver is usually a good idea…but not when the sober person in question is your 9-year-old daughter.
Michigan dad Shawn Weimer faces charges of felony child abuse after his daughter was pulled over for driving a van while in her booster seat – with Weimer in the passenger seat. As USA TODAY reports: "The daughter told officers her father had been drinking whiskey all night, took her out to drive, then decided to stop at the gas station." Weimer apparently insisted to the arresting officers that it was his right to teach his daughter how to drive.
At a hearing yesterday afternoon, Detroit Free Press reports that several of Weimer's friends called him a "good father."
Read the full story here (USA TODAY).
Would you ever teach your pre-teen how to drive?