Designer Baby Clothes Rental
Plum's Netflix For Baby Clothes Means Baby's Always Got New Goods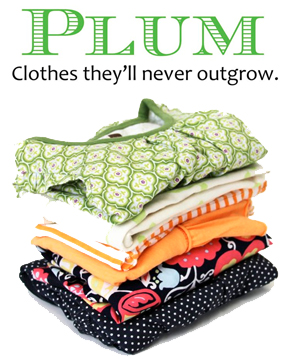 Why buy when you can rent? It works for homes, cars, even DVDs, why shouldn't it work for your lil one's clothes?
Parents are warned that lil ones grow like weeds, but few heed that warning in the early days. They often invest in too much clothing that the tots quickly outgrow. Before shelling out hard-earned money for a new wardrobe every few weeks, a new service is offering moms the ability to rent high-end boutique brands for a monthly fee.
Plum, billing itself as the Netflix of baby clothing, works with brands like Petit Bateau and Tea Collection to create bundles of baby and toddler clothes for subscribers. Sign up for a two outfit ($16 per month), four outfit ($29 per month), or seven outfit ($49 per month) subscription and you'll receive clean (washed in Seventh Generation) clothes for your lil one to wear until she outgrows them. Send them back (stains and all — the company donates stained goods to foster care or repurposes them) and a new bundle will be sent your way. While not the first of its kind — other start-ups offer similar services — the concept is enticing for parents hoping to save a few bucks during baby's fast-growing first two years.
Would you use such a service to outfit your child?