Did Santa Meet, Surpass or Fall Short of Expectations?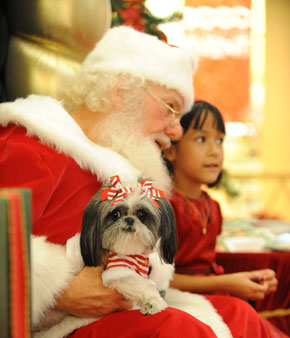 The wrapping paper is all crumbled up, and the milk and cookies are long gone. Now that Saint Nick has come and gone, we want to know how the old man did this year.
When we inquired about holiday budgets, some parents planned on a thrifty $50 limit per child while others expected to spend $1,500 or more. While many moms and dads would agree that the holidays are more about spending time together as a family, the gift-giving often takes over and makes a hero out of Santa Claus or whomever the generous person may be. Do tell, how did Santa do on the gift sweep this season?