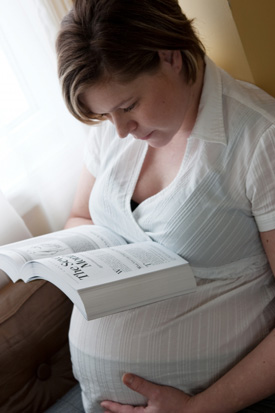 Get ready for the onslaught of advice! As soon as a couple announce their impending arrival, friends and family begin showering them with advice and war stories of their own. Once the baby is born, there are entire sections of the library filled with books offering tips for taking care of your lil one. While many mamas turn to the so-called "experts," others rely on their natural parenting instincts.
Nick Clegg, the leader of Britain's Liberal Democrat party, recently got into a war of words with parenting guru Gina Ford. The father of three told an interviewer that he shunned the author's advice after his 10-month-old woke up four times the previous night, likening her tome to "following a sort of Ikea assembly . . . manual." He went on to say that he felt like had "subcontracted my parental instincts to this book."
Did you closely follow the routines set out by a parenting author or stick with your own instincts?