Diet Book For Kids
A Diet Book For Kids: Kid Friendly or Are You Kidding?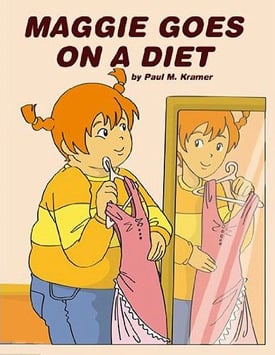 Childhood obesity has reached epidemic levels, but do your tots need to be reading about it?
Paul M. Kramer thinks so. The author of several self-published books about tough issues kids face (including Bullies Beware! and Divorce Stinks!) isn't set to release his latest title until October, but it's already generating criticism. Maggie Goes on a Diet ($11) is intended to teach tots (ages 4-8) about the importance of eating a healthy diet by telling the rhyming story of pudgy Maggie who goes on a diet in order to become the star of the soccer team. According to the publisher, "Maggie has so much potential that has been hiding under her extra weight."
But is the message really the importance of a healthy diet or that being slim guarantees success? If that is the message, is it one that we should be teaching young girls?