Disney Mug Lid Stuck on Girl's Tongue
Disney Mug Removed From Shelves After 7-Year-Old's Tongue Got Stuck in the Lid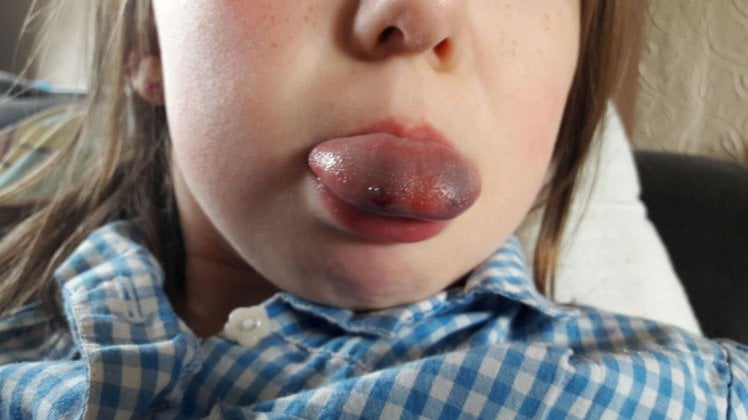 Megan Donald was drinking water from her Monster's Inc. mug at school in Kirkintilloch, Scotland, when the lid became firmly stuck around her tongue. Her mom Natalie was called into school when teachers couldn't remove the cup from her tongue due to the suction created. They couldn't even remove the bottom section of the cup, which was full of water and very heavy.
Luckily, Natalie was able to unscrew the lid from the cup after moving Megan's tongue just enough to release some of the suction, but "Megan was panicking and very upset," Natalie told the BBC. "Her tongue was really swollen and quite purple. The ambulance arrived, but said they would have to take her to [the emergency room]. The doctor there said he had never seen anything like it before, so it was trial and error for them."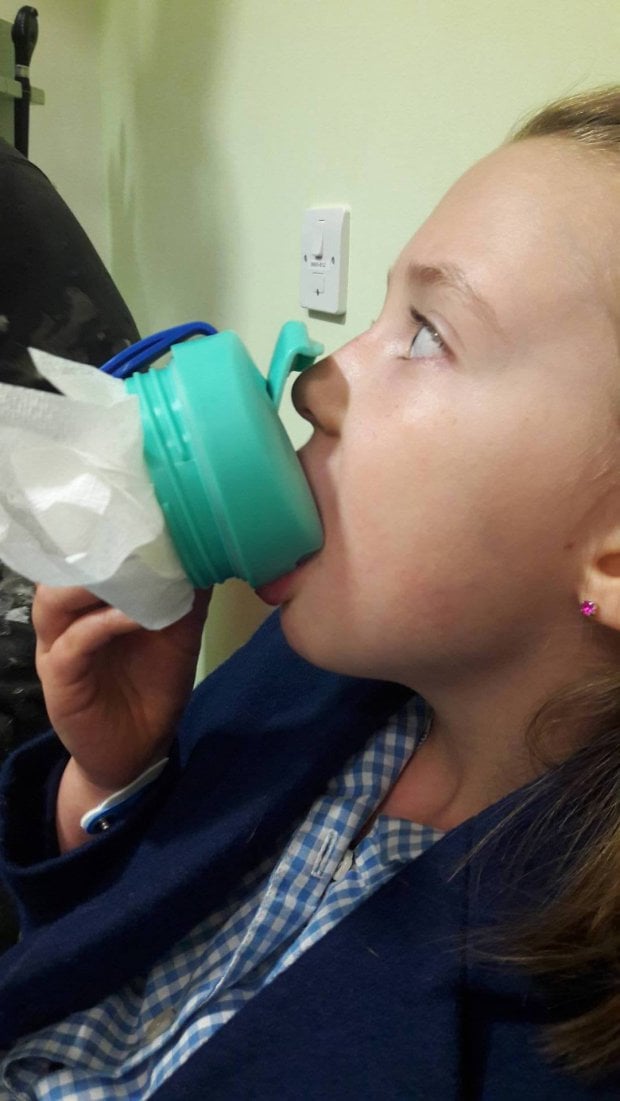 Natalie says that the doctors were actually "quite shocked" by Megan's case. "They then tried various tools — scissors, bolt cutters, eventually a hacksaw. That was what worked the best," she said. "But it was sore for Megan because it was pressing against her nose and her bottom lip, so they tried to use some local anesthetic via injection to her tongue, which was very painful. She was screaming at that point, I had to hold her down."
Finally, the mug's lid was removed from Megan's tongue over four hours after it'd become stuck. Following the ordeal, Natalie is trying to warn other parents about this mug in particular.
Disney has withdrawn the product (and three others just like it) from shelves, but hasn't issued an official recall as of yet. "This is undoubtedly an unfortunate incident that we've taken seriously by immediately stopping sales of the mug from our stores and websites and destroying all other existing stock," a Disney spokesperson said to the BBC. However, Natalie is concerned about those who have already purchased this mug in any of its four designs, and believes it should be fully recalled.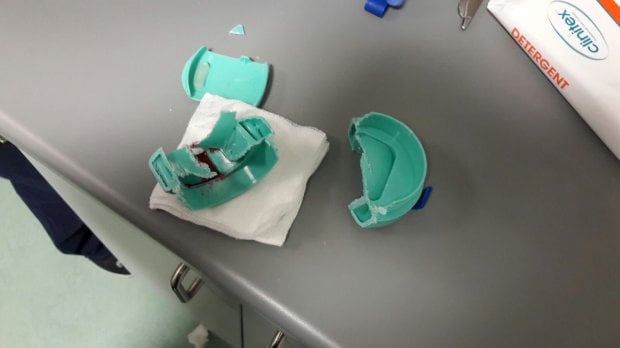 And rightfully so, as another mother in Scotland, Michelle Dawson, says that her 9-year-old son's tongue also became stuck in the very same lid, and though it was only for a minute, he was hysterical over it. "I was sat next to him on the sofa when it happened," she said. "It could have been worse if I had not been sitting beside him. It was only timing and luck that was on our side."
She brought the cup back to the store she purchased it at, and was shocked when the manger informed her, "You're not supposed to put your mouth on the cup, just tip the water in."
Image Source: Natalie Donald