Disney Pool Packaging in Poor Taste
Kiddie Pool Makes Packaging Faux Pas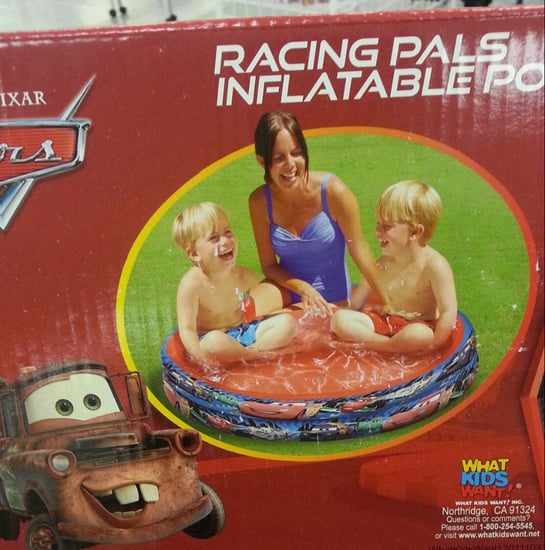 Children may be big fans of Pixar's Cars, but an inflatable pool decorated with the movie characters may be dead in the water once parents get a close-up view of the product's packaging. Reddit user Matenbock has discovered that the image on the box was (presumably) accidentally photoshopped so that it shows a mom with her hands in her son's pants, The Huffington Post reports.
Consumerist's Chris Morran says one possible explanation for the inappropriate image is that it is a composite of multiple stock photographs. "You can tell as much from the above image because the woman's crudely cut-off legs are floating in the foreground when they should be behind the pool," he says. The original image of the mom also was used for a different product, he adds.
Disney hasn't said whether anyone from the company got into hot water for publishing the image, but the product manufacturer appears to have cleaned up its act. People seeking to purchase the pool on Amazon are privy to a more family-friendly image.