Division of Child Care Responsibilities
Is This What the Division of Labor Looks Like in Your House?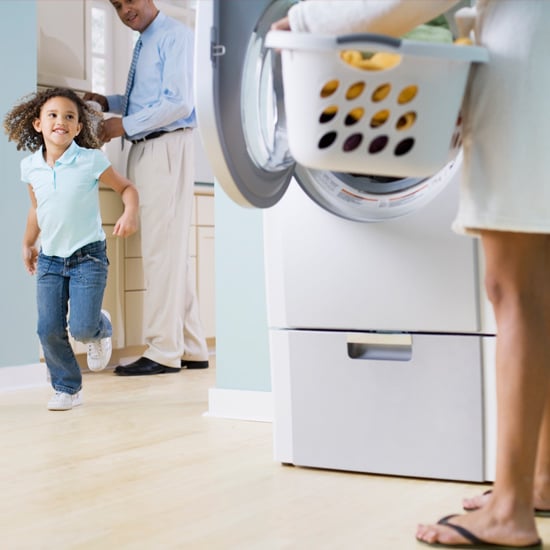 Dads are taking a more active role in their kids' lives and day-to-day household responsibilities than ever before, but moms are still the ones feeling seriously fatigued. So what gives? New findings from the American Time Use Survey report that while dads may be spending the same amount of time playing with their kids as moms do, women are still the ones bearing the brunt of child-care responsibilities.
Whether it's changing diapers, coordinating playdates, or volunteering at PTA fundraisers, moms still tend to serve as the "heavy lifters" when it comes to the daily operations of the family home — to the tune of spending twice as many hours in any given day on such tasks. So it's no wonder that we're the ones reporting feeling fatigued while taking care of the kids.
If the researchers of the study were to spend a week in your house, would their findings be any different? My husband is great with our 15-month-old and does his fair share of housework, but this research did leave me wondering what would happen if I were to throw my cell phone in the bottom of a drawer for a week. Would our son make it to his playdates and music classes? Would the dog walker know when we needed him?
What would your household look like if Dad were in charge? Weigh in below!