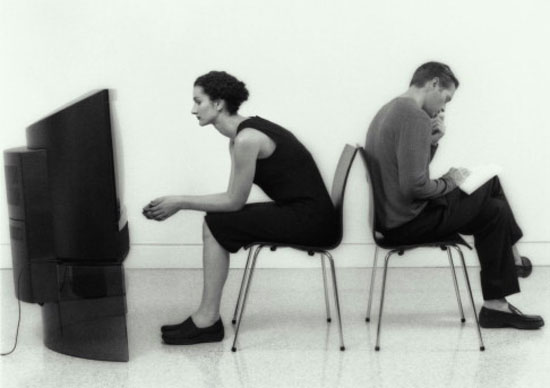 Forget 'till death do us part. How about till the economy do us part? Some moms and dads who have fallen out of love and are ready to leave the confines of their marriage are putting the brakes on calling the movers until the economy improves. A recent Wall Street Journal article states divorce rates are down. It said:

In a poll of 1,600 of its (American Academy of Matrimonial Lawyers) members, the group says, respondents estimated that divorce cases in the six months through March were off 40 percent from normal levels.
Not to be fooled, there are still many couples headed for splitsville, but haven't filed paperwork. As families try to keep their feet on solid ground in a volatile market with high unemployment rates, unhappily married couples are choosing to cohabit for the sake of their wallets, not the kids. While some find it easier than expected, others are likely counting down the days to boot their former spouse off the premises. But, wouldn't it be delightful if the twosomes found their way back to each other over a can of bean soup? Could you live with your spouse knowing a divorce was imminent?