Do Babies Know Right From Wrong?
Are Babies Born With a Moral Compass?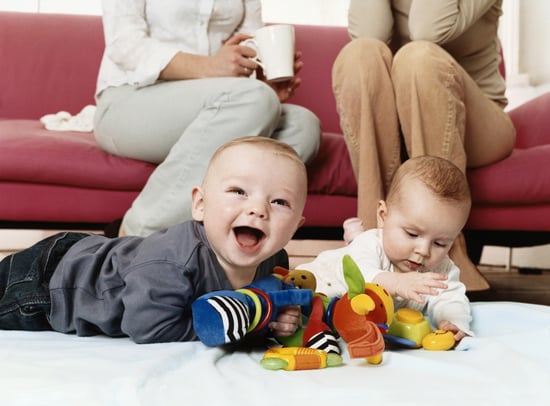 While morality may seem like a lofty concept for a newborn, a new study out of Yale's "Baby Lab" that was featured on CBS's 60 Minutes suggests that infants are born with an innate sense of right or wrong.
The study utilized a short, simple puppet show featuring a "nice" puppy and a "mean" puppy, then presented babies (as young as 3 months old!) with both stuffed toys to see if they expressed a preference. Even at 3 months, infants were visually drawn to the toy puppy whose actions had been helpful and positive, rather than the one who was portrayed as a bully. By 5 months, babies would actually reach out for the nice puppy. "What seems to be an ignorant and unknowing baby is actually a creature with this alarming sophistication, this subtle knowledge," said Paul Bloom, a professor of psychology at Yale who has played a role in many of the Baby Lab studies.
Drawing from your own experience, do you think children are born with an innate sense of knowing right from wrong?