Do You Allow Your Kids to Play at Unknown Homes?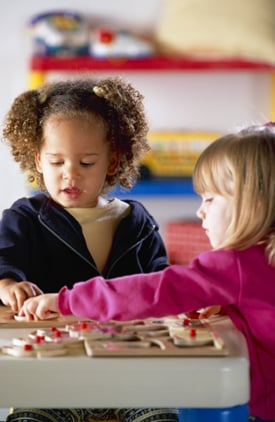 As a working mom, I rely heavily on my children's nanny to arrange playdates with my lil ones' friends in and around the neighborhood. I frequently return home at the end of the day only to learn that my kids (and nanny) spent the afternoon at a classmate's home or that we hosted a slew of tots for an after school play session.
Sometimes, when I receive the daily report, my son informs me that they played at the home of a child I don't know. In most cases, the caretakers know each other from home, the playground, or mutual friends, and make the arrangements to introduce the kids. Having worked for us for almost five years, I trust my nanny's judgment and know she wouldn't take my kids to an unsafe environment, but it is a bit odd to know that my kids are visiting a place I've never been.
When I mentioned the unusual situation to a fellow working mom, she told me that she never allows her kids to play at homes where she doesn't know the parents. In those situations, she requires the new friends to come to her. Every parent has their own set of rules, but would you allow your kids to play in unfamiliar homes?