Do You Care What Other Mothers Think?
The Good Mother: Do You Care What People Think?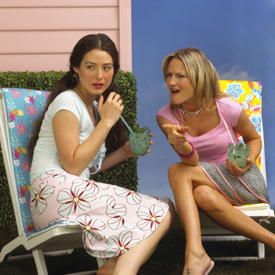 It's hard not to pass judgment when sitting in a restaurant and witnessing a child hurl food across the room, while the parents sit idly by doing nothing. On a day-to-day basis, moms find themselves in a number of situations where they actively observe how other families take on the duties of parenting – and many mamas are none too afraid to share their thoughts on how fellow mothers are doing.
From choosing a stroller, to determining how you'll handle your tot's complete meltdown in the middle of the supermarket, do you care what people think when making your decisions?