Do You Relax the Rules During Spring Break?
Do You Let Your Kids "Break" Rules During Spring Break?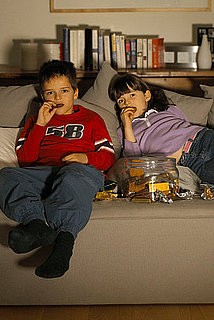 The glut of happy-faced kids during the day outside (not to mention the ones milling about in your own home!) can only mean one thing — Spring break is here, which hopefully means a week of relaxation and fun for your tots.
Which, of course, can mean the exact opposite for you. Keeping kids happy and occupied while they're off can be a full-time job! Some moms concede on certain rules to keep the house in happy order or to treat tots during their vacation, while others more or less keep status quo. What's your policy? Whether it's staying up well past bedtime or letting them eat ice cream every day, do you relax the rules for Spring Break?