Do You Still Use an Alarm Clock?
Do You Set Your Alarm?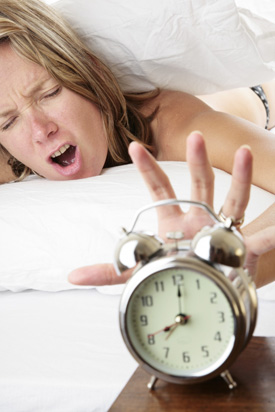 The sound of an alarm clock chirping in a dark and quiet room is enough to send most people's hands fumbling for the snooze button. In prebaby days, that button could be pressed several times before rushing to get in the shower and downing some breakfast in advance of heading out the door.
With newborns' tendencies to wake for sunrise feedings and older tots' internal alarm clocks kicking in, many mamas forgo the alarm clock altogether. Just this morning a friend told me about her rush to get her son to school and herself to the office after her newborn and toddler decided to sleep in. Based on the past three years of their lil ones' waking habits, neither she nor her husband had set their alarms. In the almost-comical scene that ensued, she realized that she had not set her alarm clock since the birth of her first child.
Do you still set an alarm clock every night?