Do You Stock Up During End of Season Sales?
Ecomomics: Do You Stock Up at End of Season Sales?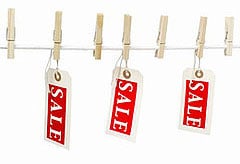 A friend told me she buys all of her children's clothes on sale thanks to end of the season liquidations. She purchases her lil one's apparel a year ahead of time when prices are slashed. Do you practice this penny pinching measure?