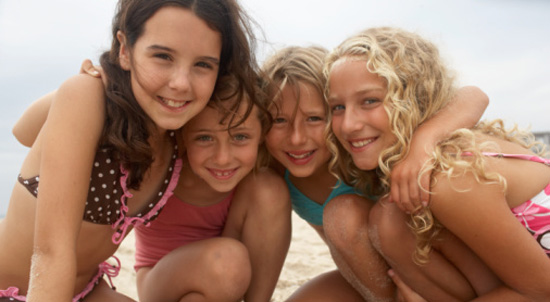 The more the merrier. The family vacation is just as likely to include friends, as it is family these days. Arranging a trip with another family not only gives the adults and tots added companionship, it provides added sources of entertainment and potential babysitting throughout the stay. For couples with friends located in various parts of the country, the group holiday can get the kids acquainted while the adults catch up.
But planning a group getaway requires careful planning. Before finding a date and location that everyone can agree upon, couples must identify other families that will make compatible travel companions. Sharing similar parenting philosophies, wake and bedtimes and ability to stray from the plan will maintain order once everyone comes together.
Do you travel with other families, or do you stick to smaller vacations?