Doctor Delivers 3 Sets of Triplets in 6 Weeks
Doctor With His Own Multiples Delivers 3 Sets of Triplets in 6 Weeks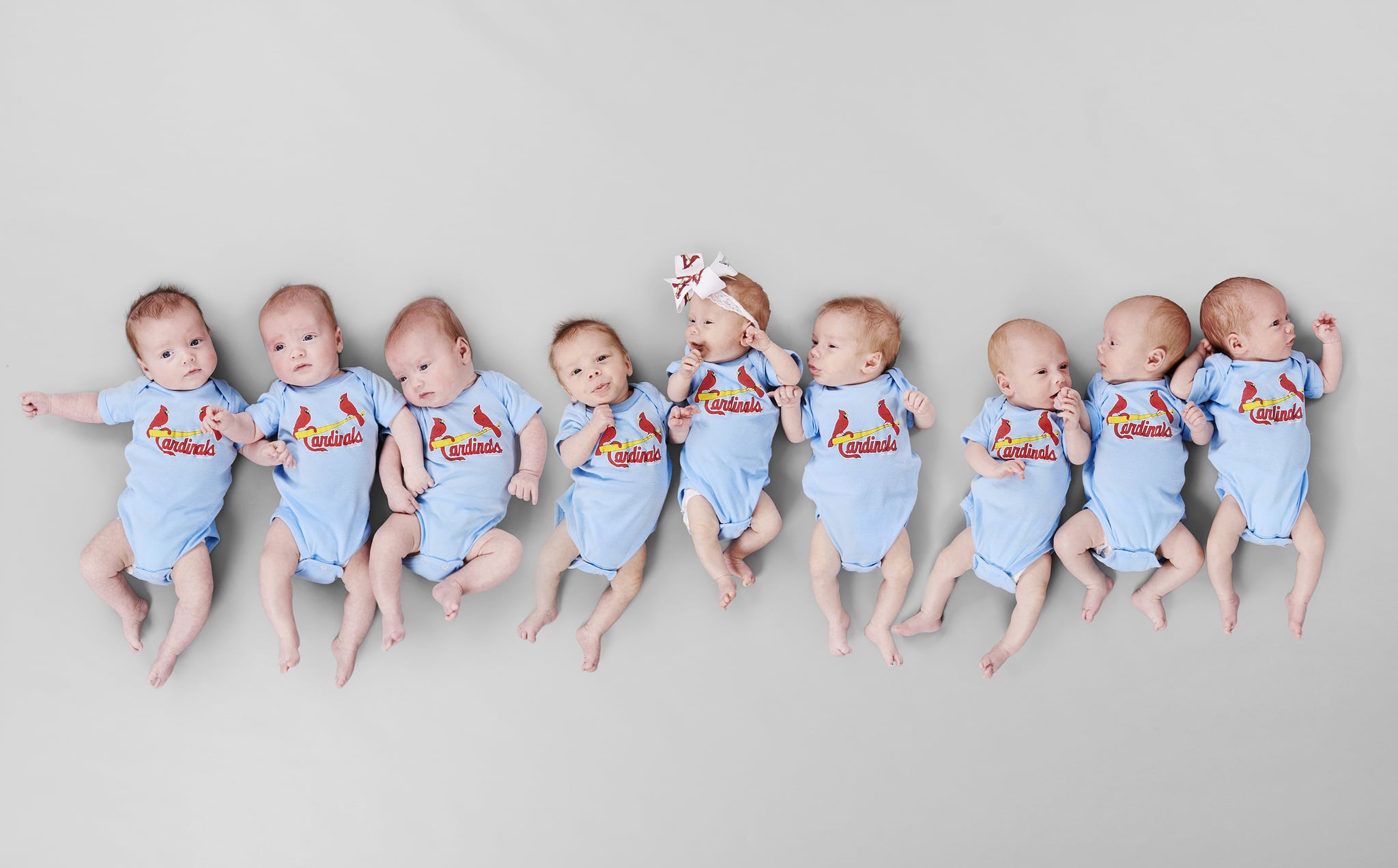 A St. Louis, MO, doctor has just delivered himself a full baseball team: three sets of triplets — nine babies — in just six weeks. Dr. Michael Paul of Maternal-Fetal Medicine Obstetrics at Missouri Baptist Medical Center delivered Jessica Kennedy, Kristen McCloy, and Jeri Wright's babies in late 2016, and says to have that many multiple births in such a short period of time was unusual.
Dr. Paul is no stranger to triplets, however, as even though he's delivered many sets of multiples before now, he's also a father to twins and stepdad to triplets. The dad-of-eight says that none of these moms had met before their pregnancies, but he attributes all of their healthy deliveries to the fact that they became fast friends with like-minded goals.
"All three moms helped each other by setting goals together and supporting one another to achieve those goals," he said on the hospital's blog. "They all had the same endpoint goal of getting as close to 34 or 35 weeks as possible to deliver. They didn't want to let anyone down."
On Nov. 2, 2016, the first set of triplets — Reed, Knox, and Finn Kennedy — were born, followed by Lucas, Emalyn, and Colton McCloy on Nov. 26, and Finn, Beckett, and Oliver Wright on Dec. 16. Each baby spent a bit of time in the NICU, and Dr. Paul admits that "statistically, two of the nine babies should have been born compromised in some way," but luckily that wasn't the case with any of these deliveries.
To capitalize on the clever baseball team reference, a photo shoot was taken featuring Dr. Paul and his "team" laid out next to him dressed in St. Louis Cardinals onesies — and they could not be more adorable.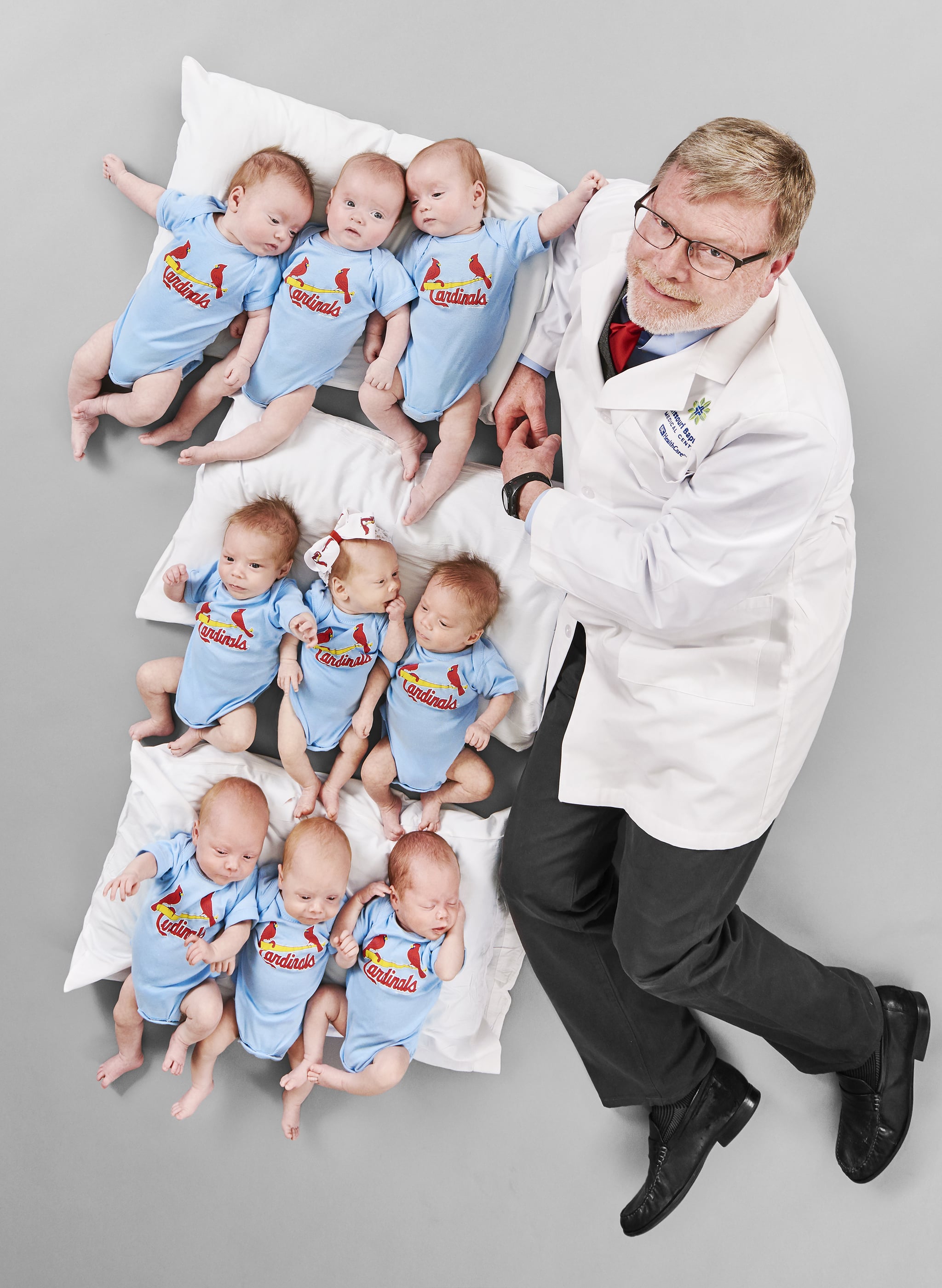 Image Source: Chris Malacarne