Does Natural Family Planning Work?
Can Natural Family Planning Work For You?
We're excited to share this post from our partners at BabyCenter! Every week, we will be bringing you the best parenting and lifestyle stories from the experts at BabyCenter, including this post from Sabrina Garibia about using natural family planning as a form of birth control.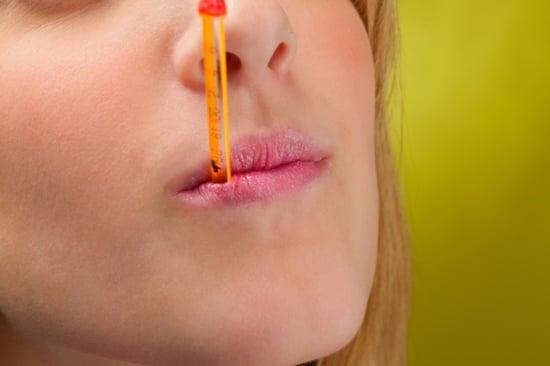 It's much, much worse than the secret assemblies we had in middle school about menstruation. At least we were kids and all girls that time.
I'm a sophomore in college, and the old priest who is teaching my theology of marriage class is talking about natural family planning. He uses the words sex, cervical mucus, cervix, and orgasm all in one class.
Related: I don't understand surprise pregnancies
Mortifying. I turn my head to giggle with my friend about the way we should have learning about our periods in middle school, and my eye accidentally catches the cute senior.
Even more mortifying.
That section of the class stayed with me for years, and when I got married, I knew I wanted to try natural family planning (NFP), first to prevent and later to achieve pregnancy. I read the book in full, and several months into my marriage, my husband and I decided to use NFP (or actually, the fertility awareness method) to prevent pregnancy.
It worked perfectly, but we followed the rules by the book (literally). Just like any other form of birth control, it is only effective when done properly. When we were ready for a baby, we followed those rules and got pregnant fairly easily (after a miscarriage and a bit of chart obsession).
When I'm done nursing, I think we will use natural family planning or the fertility awareness method again. It is natural and effective when done right. My husband and I both believe in it (unlike Jennifer's husband and probably Jennifer herself).
What about you? Do you think NFP works?
More great stories from BabyCenter.com:
Seven things to consider when buying a high chair
Have you ever forgotten your baby?
Day care is really good for moms
An organized playroom. Seriously?
Should you use glass baby bottles?