Dragon Mom Parenting Philosophy
How Do You Parent a Child With No Future? In the Moment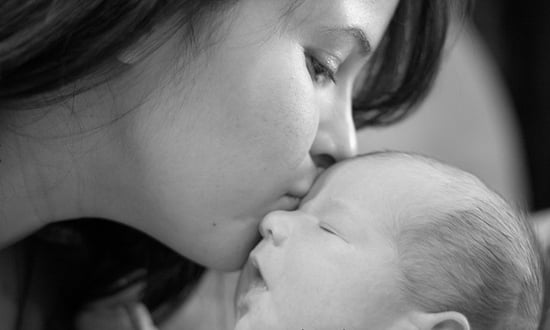 You've heard of helicopter parenting, free range parenting, the Tiger Mom philosophy, and even slow parenting. While each of the concepts uses different practices, they all have a common goal — raising well-adjusted children who will be contributing members of society. But what is a mom to do when her child is living on borrowed time? As one mom explains, it's time to throw the parenting books and magazines away and live in the moment.
Over the weekend, Emily Rapp wrote about life with her 18-month-old son, Ronan, in The New York Times. In Notes From a Dragon Mom, she described her parenting philosophy based on her son's Tay-Sachs disease diagnosis. Ronan will most likely die before seeing his third birthday. With so much of parenting based on preparing children for the future, Rapp is eschewing the common philosophies and living each day in the moment. She writes:
But today Ronan is alive and his breath smells like sweet rice. I can see my reflection in his greenish-gold eyes. I am a reflection of him and not the other way around, and this is, I believe, as it should be . . . Parenting, I've come to understand, is about loving my child today. Now. In fact, for any parent, anywhere, that's all there is.
What do you think about Rapp's Dragon Mom philosophy? Should we abandon all others and simply stick to hers?

Source: Flickr User WTL photos