Drawing Table For Two Children: Domodinamica's Foglio
Domodinamica's Foglio Art Table Is Meant to Inspire Two!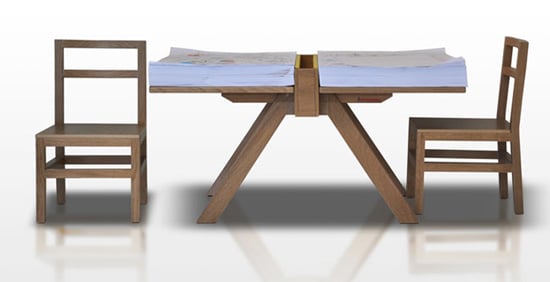 Artists unite! Domodinamica's Foglio (price available upon request) is a tot-sized double-sided drawing table that eliminates the "my turn" cry that often erupts from a little one's room. Like a flattened easel, the Italian-designed, eco-friendly solid oak table and chair set comes with a pile of A2 paper on each side which allows tots to have plenty of room to express themselves without giving up their seat to another artist. Between the two drawing pads is a painted metal box with plenty of space for holding markers, pens, pencils, and paints. What do you think?