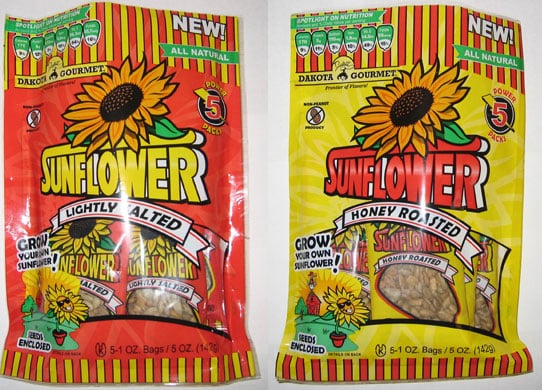 Seasonal candies create a lot of wrappers and tummy aches, so switch out traditional treats for those that give back. From healthy alternatives to organic fair trade chocolates, this week lilsugar's all about Eco-treats! Whether your tot is headed to a preschool party or you are passing out goodies for trick-or-treaters, consider Nature's candy — and I don't mean raisins.
Dakota Gourmet sells individually wrapped sunflower seed packs in lightly salted or honey roasted varieties that offer a great source of vitamin E. Inside each five-pack ($3), there's a pack of Burpee sunflower seeds to plant with your child. What better way to teach your tykes the concept of renewable resources than by replenishing your supply of goodies?
To read all of our ECOWEEN coverage, click here.